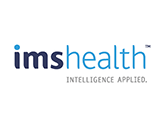 IMS Health, a leading global provider of information and technology services to the healthcare and life sciences industries, today announced its intention to acquire certain Cegedim information solutions and Customer Relationship Management (CRM) businesses for €385 million (approximately$520 million) in cash.
Cegedim is a global technology and services company specializing in healthcare. The proposed transaction includes Cegedim's CRM solutions that help life sciences clients in 80 countries drive sales effectiveness, optimize marketing programs across multiple channels and mitigate regulatory compliance risks; OneKey Reference Database that provides insights on 13.7 million healthcare professionals across the globe; and information solutions that use primary market research. In 2013, these businesses collectively generated revenue of €424 million (approximately $573 million) and adjusted EBITDA of €64 million (approximately $86 million). The acquired businesses will bring to IMS Health a team of more than 4,500 talented professionals with deep information and technology skills in areas that include software development, data warehousing, mobile applications and business intelligence tools, as well as analytics and implementation services.
"Cegedim's complementary offerings will accelerate the build-out of our strategic roadmap in information and technology services," said Ari Bousbib, chairman and CEO,IMS Health. "The global combination of product, technology, infrastructure and people capabilities will bring compelling, integrated solutions to our clients and allow for greater operational efficiency."
IMS Health expects to finance this acquisition through a mix of cash on hand and existing credit facilities, with no material impact on its leverage ratio.
The proposed transaction is subject to works council information and consultation requirements in certain countries, as well as customary regulatory and other closing conditions. Closing is anticipated in early 2015.
As a result of the anticipated timing, IMS Health's 2014 full-year guidance provided during the company's first-quarter earnings call is unchanged. Post closing, the transaction would be immediately accretive to Adjusted Net Income and Adjusted Earnings Per Share. Previously announced medium-term guidance of growth rates in the mid-single digits for revenue and 1.5x revenue growth for Adjusted EBITDA would remain unchanged following the transaction.