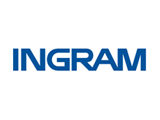 Ingram Content Group Inc., today announced that Indiana University Press has selected Ingram Publisher Services for U.S. and Canadian book distribution.
"The addition of full-service distribution through Ingram, integrated with their print and digital technology, distribution reach and logistics experience gives us more tools to meet the changing requirements of the market and readers worldwide," said Dave Hulsey, Director of Sales and Marketing, Indiana University Press. "The expansion of our services with Ingram is a logical step as we position our press for continued and long-term success."
Ingram Publisher Services is currently handling distribution for the press in the U.S. and Canada with integrated e-book distribution through Ingram's CoreSource® platform, and print-on-demand book manufacturing and fulfillment though Ingram's Lightning Source® solution.
As a result of the agreement, Indiana University Press will grow the reach of content to more outlets worldwide, and gain increased flexibility in the management of physical and digital distribution. Using integrated Ingram services, the press will have more time and resources for its core business as a leading publisher of academic, trade and reference titles, and journals.
"We are pleased to expand our work with Indiana University Press," said Mark Ouimet, Vice President and General Manager, Ingram Publisher Services. "By using a full range of Ingram services, leading university presses like Indiana can focus more of their efforts on creating relevant content for today's dynamic market."
Indiana University Press, an internationally recognized academic publisher, publishes approximately 150 new books annually, in addition to 29 journals, and maintains a backlist of more than 2,000 titles. The Press emphasizes scholarship but also publishes textbook, trade, and reference titles.