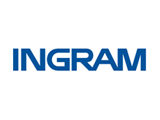 Ingram Content Group Inc. today announced the launch of a comprehensive, on-demand print and fulfillment journals program that will reshape the traditional supply chain in journal publishing.
"Using an on-demand business model for journals will help publishers become more efficient in the distribution and production of journal content," said Phil Ollila, Chief Content Officer, Ingram Content Group.
Ingram Content Group's solution provides publishers with the tools to effectively manage their print journals, from file set-up to print on demand to delivery. From an easy-to-use website, publishers can upload and manage content and subscription lists, designate fulfillment requirements, place print orders for direct delivery to their subscribers, as well as order one-off issues for claims fulfillment.
Using the Ingram journal program, publishers move fixed costs to variable costs, eliminating overprinting and warehousing, reducing overhead and realizing improved inventory control.
Ingram will begin printing on-demand journals in March for publishers worldwide from its Tennessee location and has plans to expand journal manufacturing to its other locations soon.
Click here to learn more about the Ingram journal program.