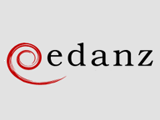 EDANZ WHITE PAPER
Innovating the Authorship Experience
We examine the difficulties ESL (English as a second language) authors face when trying to publish their results in peer-reviewed journals. Our findings are largely based on data from surveys conducted on DXY and ScienceNet.cn, the two leading portals for China's research community. The survey results confirm there are major barriers for ESL authors, supporting our insights from 18 years of first-hand experience working with these communities.
In addition to the difficulties of expressing themselves in English, ESL authors indicate they struggle with many other aspects of the publication process. These include:
Selecting an appropriate target journal for their manuscript
Understanding journal guidelines and instructions for authors
Interpreting decisions and comments from editors and referees
The high initial rejection rates of papers written by ESL authors
The rejection of ESL authors for reasons unrelated to the quality of their research means journals and publishers lose the opportunity to publish important findings. It is also likely the quality of those papers that are published would be improved if both editor and referee comments were better understood. These factors combined result in ESL authors forming negative perceptions of publishers and journals. Savvy publishers have an opportunity to rethink how applying author-centric innovations can better serve their primary resource—authors.
We outline a number of solutions for publishers to improve relationships with ESL authors, including:
Translated and simplified instructions for authors
Improved aims and scopes
Journal selection tools
Improved peer review practices
Clear, definitive statements in decision letters from journal editors
Increased use of graphical elements in writing guidance
A sample 'Exemplary Article'
Better overall communication strategies
http://www.edanzediting.com/innovating-the-authorship-experience?utm_source=external&utm_medium=press_release&utm_content=white_paper&utm_campaign=wp_promotion