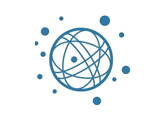 PLOS is pleased to announce that Dr. Chris Ferguson and Dr. Emma Ganley have been appointed as joint Chief Editors to PLOS Biology, effective October 13. Both are based in the UK.
Dr. Ferguson joined PLOS Biology in March 2007 after earning a PhD at the University of Cape Town and undertaking postdoctoral work at Kings College London.  Before joining PLOS Dr. Ferguson was a commissioning Editor on the Trends review journals, and became Editor of Trends in Immunology in 2004.
Dr. Ganley first joined PLOS Biology in 2005 as an Associate Editor after earning a PhD at the University of Cambridge and then undertaking postdoctoral work at the University of California, Berkeley. In 2007 she moved to New York to become the Executive Editor of the Journal of Cell Biology. Dr. Ganley returned to PLOS Biology as a Senior Editor in 2012.
"Chris and Emma bring a wealth of experience to the position – in both science and publishing," said Dr. Virginia Barbour, Medicine and Biology Editorial Director, PLOS. "Joint responsibility for this important position will provide high level leadership and direction for PLOS Biology."