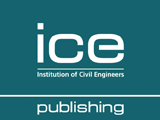 The Institution of Civil Engineers (ICE) has this month launched the third edition of its well-established and bestselling framework, Risk Analysis and Management Projects (RAMP) and is urging practitioners to end the industry's reputation for poor planning and avoid possible dangers, by utilising risk management methods for every investment project.
RAMP has been developed by a partnership of two British bodies, ICE and the Institute and Faculty of Actuaries, in order to provide a methodology for quantifying and managing risk over the life of a project. With many risks being uninsurable, both bodies see the potential for a greater degree of success in UK project outcomes, with a view to risk.
Risk management is a booming industry and there is plenty of evidence from completed projects, i.e. Edinburgh trams project, which suggests there is scope for significant improvement in the risk-management methods commonly adopted.
In particular, the importance of establishing a risk management strategy has played a part in the discussions with the UK Government, before London's Crossrail project was authorised, and was used as a best practice reference in the Crossrail project from 2006.
Simon Adams, Head of Commercial Services at Crossrail, comments: "The Crossrail Executive embraced the principles of RAMP when establishing its risk management strategy.  From that point, understanding risk has been central to Crossrail's management philosophy, informing key decisions and enabling the project to remain within its funding envelope."
Sir John Armitt, Chairman of the Olympic Delivery Authority, comments: "At the heart of RAMP is a comprehensive framework within which all kinds of risk and uncertainty can be systematically identified, evaluated, reduced and controlled. Crucially, it sets out to deal with risks throughout the history of a project, including operation and eventual close down, as well as planning and construction. Practitioners need more than principles and RAMP brings together, for those charged with delivering major infrastructure projects, the combined wisdom derived from years of experience."
The third edition of RAMP has been substantially revised to take account of clearer ways of presenting risk to decision-makers through; simple scenarios and criteria for determining whether risk responses should be adopted, the latest thinking about the management of uncertainty (with a new chapter on this topic) and a new chapter on social and environmental responsibility and the methods of coping with these risks in infrastructure projects.
For further information on RAMP (RRP £40.00, ISBN: 978 07277 4157 8) please visit http://www.icevirtuallibrary.com/info/ramprisk.