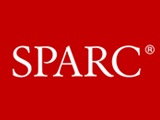 Hundreds of events will take place across the globe to highlight the power that Open Access has to increase the impact of scientific and scholarly research during the seventh annual Open Access Week taking place from October 20-26, 2014.
This year's theme of 'Generation Open' highlights the important role that students and early career researchers play as advocates for change, both in the short-term through institutional and governmental policy, and also as the future of the Academy upon whom the ultimate success of the Open Access movement depends. The theme will also explore how changes in scholarly publishing affect scholars and researchers at different stages of their careers.
The theme 'Generation Open' returns International Open Access Week to its foundation. Begun in 2007 as Open Access Day, the event was originally a partnership between SPARC and students who organised local events on a handful of campuses across the US. Since then, both student involvement in Open Access and Open Access Week itself have grown exponentially.
Open Access – the free, immediate, online access to the results of scholarly research, and the right to use and re-use those results as you need – is seen to be transforming the way research and scientific inquiry are conducted. Providing open access to research has the power to directly enable scientific advancements and innovative job growth in a wide range of fields, from healthcare to energy to agriculture. Open Access Week, a community-driven, week-long global event, provides an opportunity for all stakeholders in the research community to share the successes they've had with Open Access, and to help continue building momentum towards greater adoption of Open Access policies and practices.
Open Access Week kicks off on October 20th at 3:00 pm EDT at the World Bank in Washington, DC with a forum for students and early career researchers. This lively conversation with an expert panel representing research funders, university administrators, and scholarly societies will explore how the transition to Open Access affects scholars and researchers at different stages of their careers. A free webcast and LiveBlog of the panel discussion will be available athttp://live.worldbank.org.
On October 21, the student-led Open Access Button will launch its newest release. The Open Access Button has already mapped nearly 10,000 collisions with journal pay walls around the world, and the new release will feature powerful new tools for connecting researchers with freely accessible copies of articles. The live event (at 1:00 pm EDT) will be streamed atwww.openaccessbutton.org.
In Nepal, students are organising a three-day conference that will bring together students, librarians, faculty, leading government officials, and others to raise awareness about Open Access and related issues and develop a plan for accelerating the Open Access movement in Nepal.
In France, students are organising an Open Access Xsprint, a hackathon that will bring together graphic designers, illustrators, Open Access advocates, and researchers to create resources for promoting Open Access.
On October 22, the School of Open Africa is launching with an event in Kenya. At the College of the Holy Cross in the US, students are hosting daily events throughout Open Access Week to raise the profile of the issue on campus.
On October 23, a group of Open Access advocates including SPARC, the Electronic Frontier Foundation, Creative Commons, Fundacion Karisma, and others will participate in a Reddit AMA (Ask Me Anything) that will serve as an open forum and live Q&A on all things Open Access. The AMA will start at 1:00 pm EDT and run for 3-4 hours.
In South Africa, students from the OpenUCT initiative are developing new ideas for engaging their campus community on Open Access, including a debate on Open Access featuring the University of Cape Town SRC Debating Union team and an 'Access Challenge' where students compete to answer questions with and without access to their universities' online resources. .dpuf
http://www.sparc.arl.org/events/oaweek2014/pr