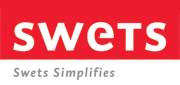 Swets, the world's leading information service company, and Mendeley, creators of the revolutionary online reference management and academic social networking tool, are pleased to announce the launch of Mendeley Institutional Edition powered by Swets. Building on the existing Mendeleyfunctionalities, this multi-device solution provides librarians and institutions with a means to:
Connect their collection directly to researchers and end users
Support researchers within their own workflow
Create pathways for collaboration and interaction among students, professors and their peers
Monitor, support and facilitate the research undertaken within their institution
Showcase the value of their institution to potential students and research staff
With over 1.4 million active users Mendeley has quickly established itself as a must-have research tool among academic students, professors and researchers around the globe. It contains the world's largest crowd-sourced information library, with over 145 million documents. Although the software has opened up new pathways for collaboration and interaction between individual students and researchers in similar fields around the world, those researchers could still benefit from the knowledge, guidance and expertise of the traditional library. Mendeley Institutional Edition powered by Swetsaddresses this need, providing a unique operating place within the Mendeley platform from which librarians can guide, support and facilitate the research undertaken across their institution.
"The user-led working environment established by Mendeley has quickly transformed the way that research is undertaken among academic students and researchers," said Frans van Ette, Business Development Director at Swets. "The Institutional Edition sees us reconnecting the knowledge, value and expertise of library staff to the researcher while simultaneously providing key information on usage trends and topics back to the institution.We've worked with librarians in various countries to be sure to meet their wishes."
"Mendeley Institutional Edition powered by Swets enables librarians to support their researchers on a much more detailed and bespoke level than ever before," said Dr. Victor Henning, CEO and Co-Founder of Mendeley "Users will be able to gain swifter access to the content they need, gain greater support from their institution overall and open upmore dynamic and collaborative ways of working, improving the valued research environment Mendeley already provides."
Within their institutional profile, librarians can assist their users in a number of ways:
Upload their A-Z list of titles
Have teachers set up course packs to direct students to important content
Utilize link resolvers to facilitate speedy access paths to information
Increase the reach of researchers by helping them share their content
Discover peers in similar research fields
Create the library's own citation style, or adopt a standard
Mendeley Institutional Edition powered by Swets also offers unique benefits for the institution;
Increase the institution's reputation by showcasing the readership of the library
Browse the profiles and activities of institution members
Create an interface in which users can browse its members' publications
Quickly determine how many users are using which journals
Identify research trends among users and use the data to inform collection development decisions.
A free demonstration of the premium version of  Mendeley Institutional Edition powered by Swets can be requested at www.swets.com/mendeley