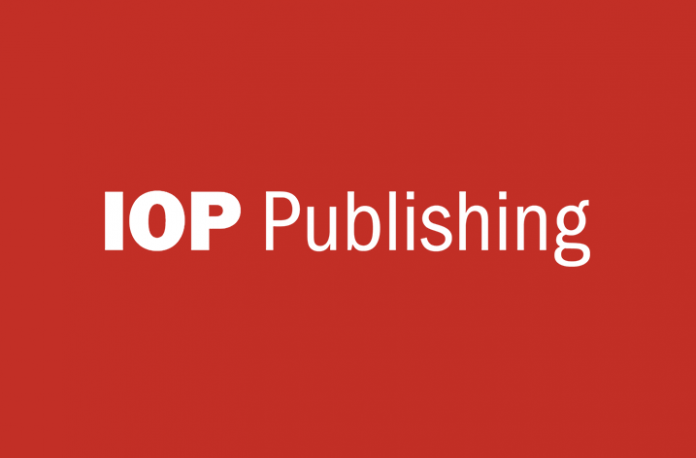 Sultan Quaboos University (SQU) and society publisher IOP Publishing (IOPP) have established a transformative agreement enabling researchers to publish their work openly for anyone to read at no cost to them. It is IOPP's first unlimited publishing agreement in Oman supporting the University's ambition to make scientific research accessible to as many people as possible.
The three-year agreement allows SQU researchers unlimited open access (OA) publishing across all IOPP owned journals and most partner journals while retaining their copyright. The contract also gives unrestricted reading access to IOPP's entire journal portfolio.
Led by top universities, transformative agreements are gaining traction across the Middle East and North Africa. The agreements make it easier for scientist to publish their research as their institution covers the cost of both reading access and OA publishing.
A recent global survey carried out by IOPP together with other physical societies shows that 32% of physical science researchers based in Afrika and the Middle East want to publish their work (OA) but 77% say a lack of monies from funding agencies prevents them from doing so.
Researchers can find out if their institution is covered by a transformative agreement, or check compliance with funder requirements by using the IOPP Journal Finder tool.
Yaqoob Al-Busaidi – Head of the Periodicals Department at SQU says: "IOPP is paving the way for a successful OA transformation with their unlimited publishing option for researchers worldwide. We are pleased to take our partnership with IOPP to the next level and sign a transformative agreement that will enable SQU research to have more impact and visibility."
The benefits of OA publishing are reflected in IOPP research which shows that OA content is downloaded 80% more than paywalled content and cited 30% more.
Julian Wilson, Chief Sales Officer at IOP Publishing says: "SQU has truly embraced the transition to OA, and we are honoured to be the first physics publisher to have secured this unlimited OA publishing agreement with them. The agreement strengthens our commitment to Open Physics which supports our mission to create greater visibility, recognition and impact for the science community."
The Sultan Quaboos University joins more than 900 institutions in 33 countries which have also secured transformative agreements with IOP Publishing.