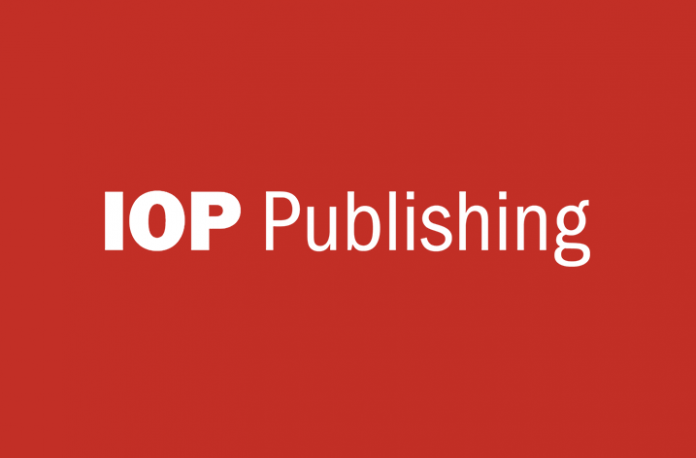 Not-for-profit society publisher IOP Publishing (IOPP) and TIB – Leibniz Information Centre for Science and Technology have established a consortium agreement which enables researchers at participating German institutions to publish unlimited articles on an open access (OA) basis in 56 hybrid and 15 fully open access (OA) journals.  
The three-year transformative agreement brings the price of publishing services and reading access together in one central fee, eliminating any author-facing charges for OA publication in the eligible journals.  
This is IOPP's largest agreement combining unlimited publishing with the inclusion of most of IOPP's journal portfolio. It is expected that under the agreement over 1800 articles will be published OA by researchers affiliated with German institutions in the next three years.  
Another improvement is the addition of administrative support for the 70 participating institutions. Identification of all qualifying articles will be executed by IOPP taking away the time-consuming process of validating papers or other barriers.
This progressive deal expands on the Institutional Research License (IRL) 2019-2021, under which nearly 700 articles have been published by affiliated authors on a hybrid open access basis.   
Julian Wilson, sales and marketing director at IOP Publishing comments: "With the growing appetite for OA, this new contract offers eligible authors unlimited OA publishing. By removing the cap on the number of articles that can be published OA we give academics more certainty that their paper will be published OA when considering where and when to submit their work."  
TIB's deputy director and head of library operations, Dr. Irina Sens states: "We are delighted to have struck this deal with IOPP giving researchers at participating German institutions more choice as to where to publish their work OA whilst reducing the administrative burden for library staff. We are happy to continue the successful cooperation of previous years with IOPP and appreciate IOPP's commitment to a stronger transformation of their journal content. By allowing unlimited OA publishing in both hybrid and Gold OA journals under a CC BY licence, this agreement will hopefully constitute a significant step towards more freely available information in the field of physics."