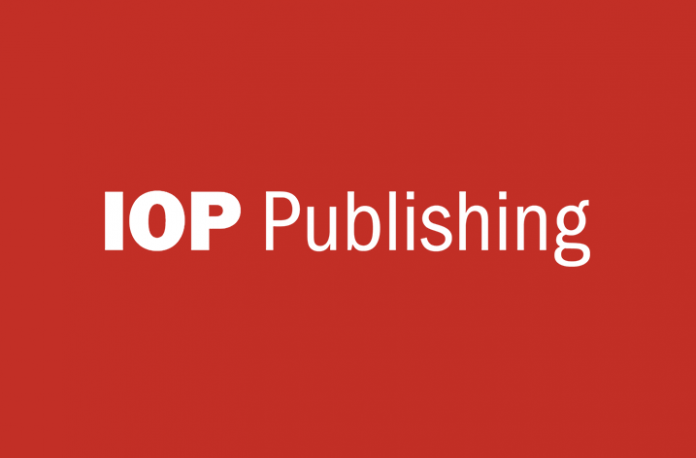 IOP Publishing (IOPP) has enhanced access to scientific research by streamlining its online authentication process for researchers. IOPP achieved their goal by working with world-leading identity and access management specialist, OpenAthens, and the global cross-stakeholder SeamlessAccess organisation.
Collaboration
The trio collaborated to enhance the user login journey to access research published by IOPP.
Wayfinder, OpenAthens' organisational discovery service, is already being used by IOPP. This project sought to integrate it with the SeamlessAccess service to give users an industry leading, simplified sign-on process.
Integration of the two services will enable users of IOPScience, IOPP's online content platform, to move seamlessly between publisher websites. This supports researchers accessing information remotely.
Federated access
Implementing SeamlessAccess and Wayfinder gives users an easier way to login via federated access. The simple search function enables users to easily find their home organisation to login via federated single sign-on. Combined with good UX design, these services also help reduce the number of steps to login.
Following a trial run, the IOPP team and library customers reported improved access and better overall experience of logging in to view journals, e-books and other content. IOPP also saw an opportunity to redesign the authentication experience and improve overall visibility and simplicity.
Improving user experience
The SeamlessAccess 'button' gives clear and visible cues to users, signposting them to login on the publisher's site. Users will now be able to access content directly on IOPscience using their institutional login. They will only need to sign in once as the combined SeamlessAccess and Wayfinder solution remembers users' previous choice of institution, whilst preserving privacy.
Removing multiple login options and steps for users reduces user frustration. Any barrier faced through the login process means users are more likely to resort to using pirate content sites or content that has not been peer reviewed and quality checked.
Since the implementation of SeamlessAccess onto IOPscience, IOPP has seen an 82% increase in usage generated via federated authentication.
Commenting on the project impact, OpenAthens product manager, Jake Smallridge, said: "Following an initial pilot project, we found SeamlessAccess increased access to trusted content. The user's journey to content has been simplified with a clear and easy authentication process. As a result, we anticipate users' temptation to access content through pirated sites to drastically reduce. This is hugely beneficial for the publishing industry as it seeks to combat access to illegal material."
"SeamlessAccess is all about making the online access experience for researchers as easy and streamlined as possible. We are excited to see how this integration between Wayfinder and SeamlessAccess helps to achieve that goal, as testified by the significant increased usage of federated authentication at IOP", added Hylke Koers, CIO of STM Solutions and one of the SeamlessAccess project staff.
Future plans
The beneficial impact of the initiative has prompted IOPP to focus further on user experience and the user interface on its website. This integration will soon be made available by OpenAthens to other publishers and providers already using the Wayfinder service.
Matthew Keen, product manager at IOPP said: "Enhancing the user experience of our content platform IOPscience remains an ongoing commitment. Ensuring smooth access to the research we publish is key to this, particularly with remote access being more important than ever. This is a significant milestone in our strategy to provide easy and convenient access for researchers to our quality content whenever and where-ever they need it."
Join our webinar on Wednesday 30 June at 11:00 EDT/ 16:00 BST to find out more about the pilot and our future plans.