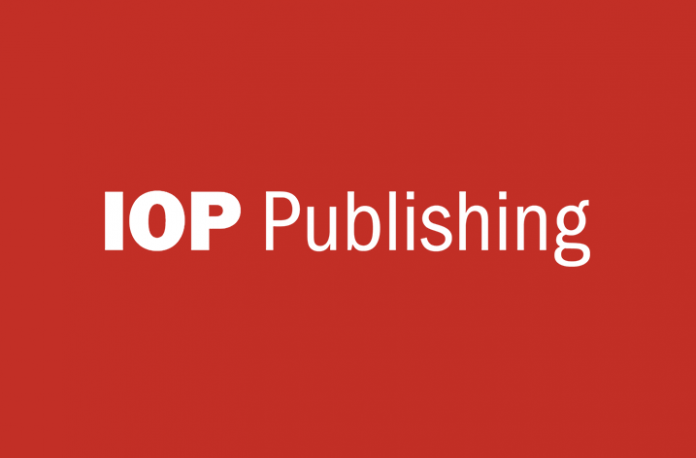 The Charlesworth Group is pleased to announce that IOP Publishing's (IOPP) article tracking feature 'track my article' has been integrated into WeChat using its proprietary WeChat Gateway product.
IOPP's 'track my article', which is available on its publishing support site, enables authors publishing with IOPP to quickly see the status of their submitted manuscript. By integrating the feature via API using the Charlesworth Gateway, authors can access it in WeChat, receiving article notifications via the social media platform in seconds. The Gateway reduces the speed and connectivity issues China-based users can experience in accessing western websites. Building the feature into WeChat improves the overall author experience and provides an important online community hub for IOPP authors.
The Gateway was developed by Charlesworth and was nominated at the ALPSP Awards for Innovation in Publishing 2020. It has the ability to integrate publisher platforms and backend systems into WeChat and offers marketing tools and an analytics dashboard to allow publishers to manage all aspects of their WeChat account.
The Charlesworth Group's CEO, Michael Evans remarks: "IOPP have a well-established presence in China and by partnering with Charlesworth for this technology solution, their authors can benefit from this feature within the IOPP WeChat account. Through integrating 'track my article', authors publishing with IOPP will have an enhanced user experience and join the thousands of authors who already check the status of their article via WeChat."
Marc Gillett, Head of Publishing Operations at IOPP said: "We developed our 'track my article' service to make it as easy as possible for authors to find out what is happening to their article during their publication journey. Since launching in 2018, 1.7 million requests have been made to the service, with 31% coming from Chinese-based authors. We're delighted to announce this new partnership with Charlesworth: this new integration with the WeChat Gateway will further improve the user experience for our Chinese authors, giving them real-time knowledge of the progress of their article via WeChat."