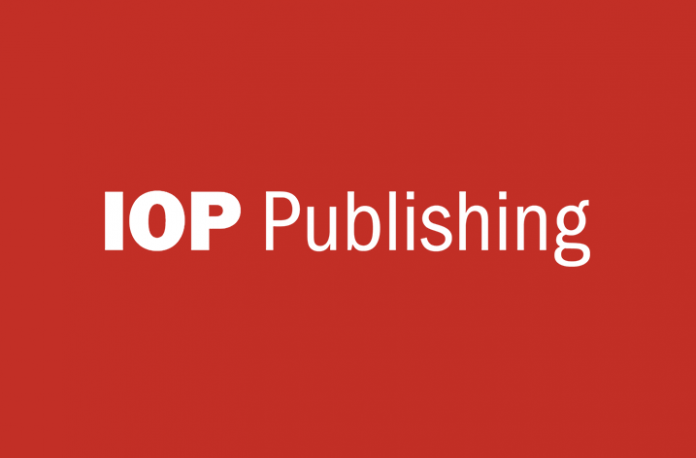 IOP Publishing (IOPP) is now offering peer reviewers feedback on their reviewer reports to enhance the quality of peer review and to strengthen best practice in the physical sciences.
IOPP have rolled out the new programme on an opt-in basis across all its proprietary journals. Where reviewers opt-in for feedback on their report, IOPP will share a numerical evaluation of how useful the report was to the in-house editors on a scale of 1 to 5, with 5 being outstanding and 1 indicating that the report is not suitable to inform a decision. Reviewers can then see constructive information about the structure and usefulness of the reports which explains the evaluation.
A survey which included insights from over 1,200 researchers who have reviewed, or been invited to review, with IOPP shows that feedback on their reviewer reports would improve their peer review experience, whether that is being notified about the final decision on the paper or receiving information about the quality of their report. In particular, the results show that feedback on the quality of reports is most valued by early career researchers, where this feedback can be invaluable in developing their research skills.
The launch follows a successful trial of the programme across three IOP Publishing journals, including Engineering Research Express, Environmental Research Letters, and Plasma Physics and Controlled Fusion. Over 85% of reviewers involved in the trial indicated that receiving feedback on their report was useful or very useful. Over 2,700 reviewers have already opted in to receive feedback on their reports since IOPP extended the programme to all its proprietary journals in September.
Laura Feetham, Reviewer Engagement Manager at IOPP, says: "The work of our peer review experts is crucial to the advancement of science, and yet reviewers rarely (if ever) receive feedback from editors about the quality of their reports and to what extent they influenced the editorial decision. We wanted to change this on behalf of our peer review communities. Now our reviewers can opt-in to be given an honest evaluation of their report, straight from the editor. Our hope is that this will improve transparency in the peer review system and help early-career researchers to build their peer review skillset."
The introduction of reviewer feedback is the latest in a series of peer review innovations at IOPP, which include a new co-review policy, and the Peer Review Excellence programme. Researchers interested in becoming part of the IOPP community of reviewers can find out more here.