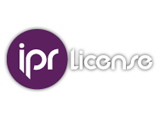 IPR License, the global platform for the trading of subsidiary book rights, has enhanced its search functionality to make it even simpler for rights buyers to offer, negotiate and complete on a variety of rights-related deals.
Significant development work has been undertaken throughout the platform to ensure necessary algorithm and server improvements have been made to simplify and speed up the search functionality. An option to search for journals, magazines and books has also been introduced to reflect growing demand from STM publishers.
Tom Chalmers, Managing Director of IPR License, commented:
"The development of the IPR platform is a constant work in progress but this recent development sprint has dramatically enhanced the experience for rights buyers. This is vital moving forward with web traffic increasing and growing numbers of organic deals being completed on a daily basis.
"With millions of records across a huge array of genres and territories it's vital to ensure that rights buyers can find exactly what they need quickly and easily to complete deals within a few clicks. And it's clear that more and more international rights buyers are realising the technological strides being made in this field to really bolster important rights and licensing revenue streams to establish some hugely attractive ROIs."
For further information please visit www.iprlicense.com