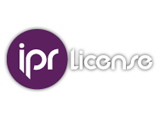 IPR License, the global rights and licensing trading platform, has recruited Antonella Pearce from the Publishers Licensing Society (PLS) to take on the role of Business Development Manager.
Antonella joins IPR from PLS where she worked as Publishers Relations Manager and was the key contact for publishers in relation to mandates, new licensing and rights management services. Her career in rights management began at Sage Publications Ltd where she worked as Assistant Rights Manager dealing with permissions requests and translation rights.
Her role will incorporate identifying new areas of business, pitching the IPR licensing platform/services to new clients, generating additional revenue streams for members and building on existing partner relations. She will also play an integral role in developing and expanding IPR's range of bespoke technological solutions.
Tom Chalmers, Managing Director at IPR License, commented.
"Antonella is a key appointment as we look to build on our recent investment and commercial deal with the Frankfurt Book Fair and other notable partnerships. Our team is expanding quickly to cope with growing business demands and to explore new avenues of the rights and licensing sector. Antonella's vast experience and wealth of contacts within the publishing world will help elevate the IPR proposition to even greater heights and firmly establish us as a complete rights and licensing solution."
Antonella Pearce, Business Development Manager at IPR License, added:
"IPR License has built a strong reputation within the industry in a relatively short period of time and really has made the licensing community sit up and take note. We're in the midst of a hugely exciting period as we look to build on some strong partnerships and backing from some of the industry's leading names. I look forward to helping IPR enter new markets and expand our product offering to incorporate some unparalleled technological advances made within the fields of rights and licensing. And importantly help members generate additional revenue and break new boundaries."