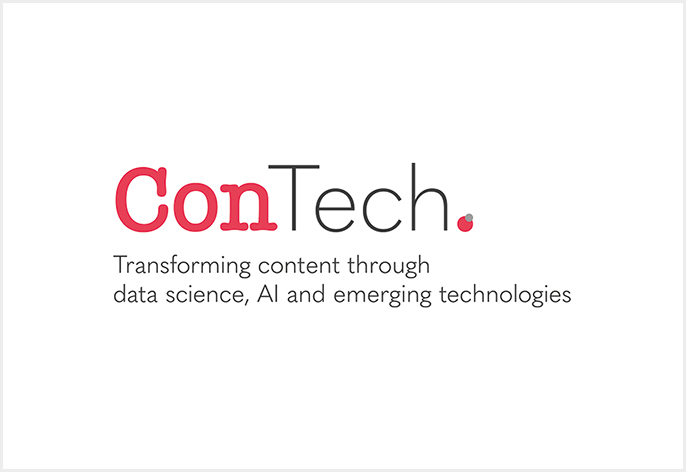 AI, Data Science and other emerging technologies are revolutionising the creation, dissemination and consumption of academic, research and professional content.
ConTech 2021, on the 16th and 17th November, will be at the Marriott Regents Park – London. Addressing this through three main themes, "putting the content consumer at the centre of the information industry", "reinventing the value proposition, business models and revenue streams" and the "technology delivering the change", ConTech 2021 will deliver an exceptional conference with thought leadership, practical tools, case studies and stories of successful transformation.
Putting AI into the hands of global consumers of scholarly research, Phil Gooch, Founder, Scholarcy
In this session, we'll look at how recent developments in natural language processing (NLP) can be applied in 4 new ways: 1) to enhance the reading and learning experience for students; 2) to make the latest research more accessible to those with a range of needs; 3) to help non-experts become consumers of scholarly information; and 4) to help researchers to remix their own work to broaden its dissemination.
The future of publishing – Managing Information Overload with AI Techniques, Dr. Stephanie Preuss, Sr Manager Product & Content Solutions, Springer Nature
In the future, machine-generated literature will range from entirely human-created content to a large variety of blended human-machine text generation. We aim to develop new products and services for augmented reading and writing experiences while actively engaging in a public debate on the opportunities, implications, challenges and potential risks of machine-generated content in scholarly publishing.
Panel – Current applications of AI in production workflows, Sarah Taylor, Chief Operating Officer, Research Square Company – John Blanchard, Director, Global Production Services, American Chemical Society – Stewart Gardiner, Global Production Director, Taylor & Francis Group – Helen King, Head of Transformation, SAGE Publishing – Reshma Shaikh, VP Strategy and Operations, Office of the COO, Springer Nature
This session provides the audience with brief 5-minute context-setting presentations by the
panellists, followed by a chaired roundtable session to discuss the AI-supported use and business cases that production and operations leaders are currently using and considering. Participants will gain insights into a range of business and use cases for AI in production workflows, from current to near term applications.
And there is so much more to this 2-day agenda. This hybrid conference is set to give you the opportunity to learn, network and discuss some of the many important issues facing the industry in today's climate. Come and join the ConTech community in London or Online in just 4 weeks' time!