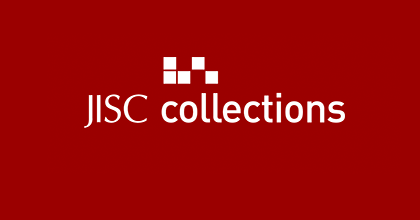 JISC Collections, the membership organisation that supports the provision of digital content for education and research in the UK, is formally launching a new service to consolidate and host a broad range of content including journal archives, historic books and multimedia items. The JISC eCollections service has been funded by JISC, to protect and preserve content investments made by JISC Collections on behalf of UK higher and further education institutions. The service comprises three platforms, developed in partnership with EDINA (JISC MediaHub) and Mimas (JISC Journal Archives and JISC Historic Books). Together they are intended to provide a sustainable, value for money alternative to accessing licensed content on publisher platforms.
Each platform contains a number of resources to which JISC Collections has previously negotiated long-term licences, along with some content that has never before been available online:
JISC Historic Books comprises full text or page images of over 350,000 books published in Britain from 1475 to 1900, including more than 65,000 historical editions from the British Library's collection
JISC Journal Archives consolidates archives of over 600 journals, from publishers including Oxford University Press and Brill
JISC MediaHub enables users to discover over 500,000 multimedia items – moving images, still images and audio – both in JISC-licensed collections, such as those from the Digital Images for Education, NewsFilm Online and Film & Sound Online resources, and in third-party collections, such as ARKive and The First World War Poetry Archive.
JISC Collections members were previously required to access this content via a range of separate services, each with different user interfaces and administrative requirements. Consolidating each group of resources into one platform simplifies training and supports better discovery, enabling maximum value to be derived from the initial content investments. Administrative features include COUNTER statistics and inbound OpenURL linking for text content, and support for authentication via the UK Access Management Federation.
Institutions will pay a single service fee to support the cost of hosting and maintaining the platforms. Each platform will have an advisory board, comprising lecturers, information specialists, media advisors and technical experts from UK HE and FE, to ensure the service is managed by the community, for the community. "I am delighted to see JISC Collections' commitment to provide continuing access to these important community resources via one service," says Graham Stone, Information Resources Manager at the University of Huddersfield, and Chair of the JISC Journal Archives advisory board. "The JISC eCollections platforms are easy to use, and rationalising multiple resources into three consistent interfaces – integrated with our knowledge bases – helps us achieve our goal of providing users with a simple, seamless research experience."