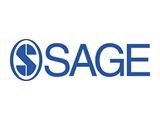 Abt Principal Associate and Senior Fellow Jacob Klerman has been named Editor of Evaluation Review (A SAGE Journal). The journal serves as an interdisciplinary forum for researchers, planners, and policymakers who develop, implement, and utilize studies designed to improve the human condition.
"I am honored to be named editor of this prestigious journal," said Klerman, a widely respected economist who brings more than 25 years of years of experience in social policy research to the position. "My goal is to continue Evaluation Review's tradition of being the most respected forum for publishing the latest research on applied evaluation methods used in a wide range of disciplines."
Evaluation Review covers a variety of topics such as education, public health, criminal justice, child development, mental health, social work, public administration and environmental studies. Additionally, it presents the latest applied research issues, as well as quantitative and qualitative methodological developments.
"We are very pleased that Jacob Klerman will be taking over the editorship of Evaluation Review along with Robert Boruch," stated Bob Howard, Vice President of Journals at SAGE. "Evaluation Review has a long history of publishing high-quality social science work with significant policy implications, and Jacob's prominent record as a researcher and evaluator will help further the journal's mission."
Klerman is an expert in both experimental (i.e., random assignment) and quasi-experimental evaluation of social programs. Prior to coming to Abt in 2007, he was a Senior Economist at the RAND Corporation and Director of RAND's Center for the Study of Social Welfare Policy.
Klerman has published widely in academic journals, including the American Economic Review, Journal of the American Medical Association, Health Affairs, Health Services Research, Journal of Policy Analysis and Management, Journal of Human Resources, and Journal of Labor Economics.
He received a B.S. in Economics-Applied Mathematics from Brown University and his M.A. in Economics from the University of Chicago.