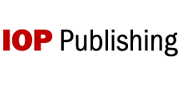 Dr Jason S Gardner has been announced as the new Editor-in-Chief of Journal of Physics: Condensed Matter, a leading international publication in condensed matter physics.
Dr Gardner is currently a research scientist in experimental condensed matter physics at the National Institute of Standards and Technology, Gaithersburg and Indiana University, USA. He has already made an excellent contribution to the journal having been an advisory board member since 2005 and also serving on the journal's executive board. Dr Gardner has published over 120 papers in the past 15 years and has spoken at over 65 worldwide conferences.
Dr Gardner's extensive research background makes him a natural appointment to lead Journal of Physics: Condensed Matter. His primary research area is in the rapidly growing field of neutron scattering on magnetic model systems such as spin liquids, spin ice and low-dimensional systems.
He gained his first degree and PhD from Warwick University and his MSc from Keele University. He then worked as a postdoctoral researcher at McMaster University and Los Alamos. He was a staff scientist at the Chalk River Laboratory for five years before moving to the National Institute of Standards and Technology in 2001. Working closely with international colleagues, Dr Gardner has developed a program of materials synthesis, bulk characterization and facilities research. He is also a Fellow of the Institute of Physics.
Dr Gardner said of his appointment "It is a great honour but also a real challenge. The journal is doing well thanks to the work of my predecessors, Marshall Stoneham and David Ferry. As the new Editor-in-Chief, I hope to continue to improve still further the journal's status in condensed matter science and look forward to reading a lot more outside my usual fields of interest."
Dr Gardner takes over the role, as of 1 January 2012, from Professor David Ferry of Arizona State University, USA, who leaves the position after five years, having done an impressive job taking the publication forward. Under Professor Ferry's guardianship the journal has achieved its highest ever Impact Factor (2.332) and the immediacy index is also at its highest ever level. His tenure has also seen the introduction of popular subject sections, a stricter refereeing policy and new online features (such as LabTalk ).
Professor Ferry said "I have thoroughly enjoyed my five-year posting as Editor-in-Chief. My special thanks are given to all the Editorial Board members and the team at IOP Publishing for their help and support, and also to the members of our various boards who have been so important as we have moved the journal forward. I would like to wish my successor, Dr Gardner, an enjoyable and successful tenure as Editor-in-Chief."
You can read Dr Gardner's editorial as incoming editor on IOPscience.