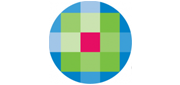 Wolters Kluwer Health,  announced today the appointment of Jayne Marks as Vice President, Publishing  at Lippincott Williams & Wilkins (LWW) journals, part of its Medical Research business unit.
In this role, Marks will be responsible for driving LWW's journal strategy across its portfolio of medical, nursing and allied health journals, managing editorial and production, society acquisition and business development, as well as its continuing education business.
"Jayne's breadth of accomplishments in developing global society partnerships to grow journal portfolios, her deep knowledge of medical and healthcare specialties, and passion to innovate make her an excellent choice to lead LWW journals and our society partners to  their next level of success," said Karen Abramson, President and CEO of Wolters Kluwer Health Medical Research. "This is an exciting time in the industry, and with Jayne's leadership LWW is well-positioned to drive the next frontier in digital publishing."
Marks is a recognized thought leader through her industry blogging—she directed the Sage Blog for their editors and society members—and active Twitter postings, and is a frequent conference speaker and publishing lecturer. She is on the STM Association board and has chaired the Serials Publishers' Executive of the Publishers Association.
"This is an exciting time in publishing with so many new ways to deliver and consume content at the point-of-need," said Marks. "I'm delighted to be part of this talented leadership team at Wolters Kluwer Health Medical Research. They recognize the needs of health care practitioners and are at the forefront of innovating digital access to journal content when and where a user wants to review the evidence-based literature, stay current on their specialty, and so much more."
Marks brings more than 30 years of experience in STM publishing to her position at Wolters Kluwer Health. Most recently, she was vice president and editorial director for the Library Information Group at SAGE Publications. In this position, she managed over 350 journals, a reference publishing program, and had responsibility for new online products. Marks has held  publishing director positions at Nature Publishing Group and Stockton Press, managing broad journal portfolios and launching new products, including Nature's Clinical Practice Series. At Macmillan Publishing, she set up a new publishing technology services business in India. Her publishing career began at Butterworth Heinemann where she rose through the company to run journals and books  from an early beginning as a copyeditor. Among her most gratifying appointments is Honorary Alderman at her local community after serving as town councilor.
Marks holds a BSc Honors in Environmental Sciences from the University of Sussex.