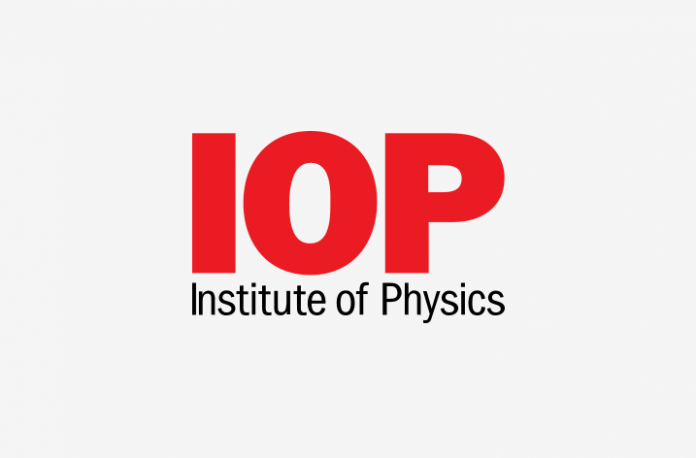 Agreement allows open access publishing in 44 IOPP journals
Removes article publication charges for authors
Researchers at up to 58 UK universities will soon benefit from a new open access (OA) 'read and publish' agreement between Jisc and IOP Publishing (IOPP), a pioneer in open access physics publishing.
The four-year agreement begins on January 1, 2020. It enables unlimited open access publishing for affiliated corresponding authors in 44 of IOPP's subscription journals, without barriers or charges to authors.
Members will also have reading access to 75 of IOPP's journals, covering physics, materials science, biosciences, astronomy and astrophysics, environmental sciences, mathematics and education.
Anna Vernon, Jisc Collection's head of licensing, said: "For the Jisc consortium, the agreement constitutes an important next step towards rapidly increasing immediate access to scientific research under transparent conditions and pricing. This contract offers highly optimised workflows for different institutions, giving access to even more open access journals."
Steven Hall, managing director at IOP Publishing, said: "We're delighted to have made this agreement. We already have several transformative agreements in place in Europe, and there are more being agreed soon. We want to make publishing open access as easy as possible for our authors, and help them comply with funder requirements. This agreement enables us to do this."
Fully aligned to and compatible with open access mandates in the UK, the transitional agreement means there are no article publication charges (APCs) for qualifying articles at the point of publication.
The model offers a streamlined process for researchers and librarians; researchers can publish open access in IOPP journals without administrative burden or payment thanks to article identification, and unnecessary overheads are removed for librarians. Additionally, all accepted articles will be published under an open licence (CC-BY), which allows authors to retain copyright.
The agreement builds on one of the UK's first OA agreements, established in 2014. It will drive up OA publishing from participating institutions in 44 IOPP subscription journals from 33% in 2018 aiming for 100% open access in year one, to the benefit of researchers, students and the global scientific community.
IOPP and Jisc are also forming an advisory group comprising representatives from IOPP, Jisc and institutions to evaluate progress and support the OA transition in the UK. Institutions will also benefit from transparent and comprehensive reporting at an institutional and national level.
Copies of OA articles published under the agreement will be automatically deposited in institutional repositories, via Jisc's Publications Router. The full agreement terms will be made public shortly on Jisc's licence subscriptions manager website.