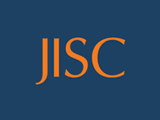 The recent Finch report said that universities will have to be increasingly efficient in the way they pay for open access publishing in the form of article processing charges (APCs).
Responding to the recommendation, new work funded by JISC and the Wellcome Trust on behalf of the Open Access Implementation Group (OAIG) will look at how we can help universities manage the charges efficiently and also what role an intermediary might play in making the process work smoothly.
The new study will build on the OAIG's earlier findings:
Firstly, research by JISC Collections on behalf of the OAIG has shown that many hybrid journal publishers, research institutions and funders have not yet developed efficient back office systems to manage open access payments.  This can sometimes lead to lengthy delays and other administrative problems.
Secondly, OAIG members and publishers have together highlighted the potential role for suitable intermediaries in providing support and services.  These intermediaries could help avoid 'doubling up' of back-office systems and make it easier to reconcile data for both publishers and funders.
Neil Jacobs, programme director at JISC, said: "This work will be an important step forward in helping universities and other research organisations prepare for open access publishing.  We envisage that an intermediary role might help publishers, funders and research organisations by reducing transaction costs, speeding up payment of APCs and ensuring an efficient and competitive market in Gold OA."
The deadline for proposals – which should be sent to David Carr – is 5pm on 31 July 2012 and we will be able to share more after the work has been completed in the Autumn.