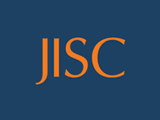 Jisc's annual conference returns at the ICC in Birmingham on 11-12 March 2014. After a two-year break the conference is taking a new guise as the Jisc Digital Festival.
The event will again bring together expertise and knowledge to a combined audience of over 700 senior managers, academics, library professionals, teachers, policy makers and IT experts from across education in the UK, and internationally.
Next year's conference will showcase the best in UK digital talent and products by bringing together experts and providers from the higher education, further education and skills sectors to share ideas and best practice. Tips, tools and contacts will be provided to allow attendees to return to their universities and colleges enthusiastic and ready to put their new ideas into action.
Martyn Harrow, chief executive, Jisc says: "The concept of a digital festival environment will give delegates the unique opportunity to share and learn from each other, meet our experts and discover how together we are contributing to making the UK the most digitally advanced education and research nation in the world.
"This is chance for professionals to get together and discuss real solutions that improve teaching and learning and enhance the student and research experience. Come along and see for yourself. You can sign up now to receive priority notification of the registration launch due to take place in the autumn – we expect tickets to sell fast so don't miss out!"
Join the conversation on Twitter now using the event hashtag #digifest14 – tell us what do you think has been the most exciting educational technology (#edtech) development in the last decade.
For more information please contact events@jisc.ac.uk