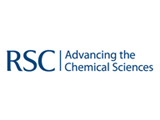 The Royal Society of Chemistry has signed a three-year agreement with JISC Collections for the latest deal expanding access to the RSC's international journals portfolio.
The NESLi2 journals offer with JISC Collections for 2013, a membership organisation established by the UK Higher and Further Education funding councils to support the procurement of digital content for education and research in the UK, includes an option to buy the increasingly popular RSC Gold package.
RSC Gold, a premium collection of international journals, databases and magazines offering online access to all published material, has now been purchased by almost 50 UK institutes.
The second option available under the new deal for those institutes with less comprehensive chemical sciences requirements is to 'pick and choose' individual journals.
Dan Dyer, RSC Head of Sales, EMEAI, said: "The successful conclusion of our agreement with JISC Collections allows the RSC to open more content to our UK customers. In combination with our recently announced Gold for Gold OA pilot scheme in the UK this agreement puts the Royal Society of Chemistry at the forefront of scientific research provision."
Lorraine Estelle, Chief Executive of JISC, said: "We are delighted to have been able to conclude an agreement that encourages and enables our members to access more chemical sciences content from the Royal Society of Chemistry. We are especially pleased that the RSC took into account the difficult financial climate we face and from the outset adopted a pragmatic and constructive approach to the negotiation".