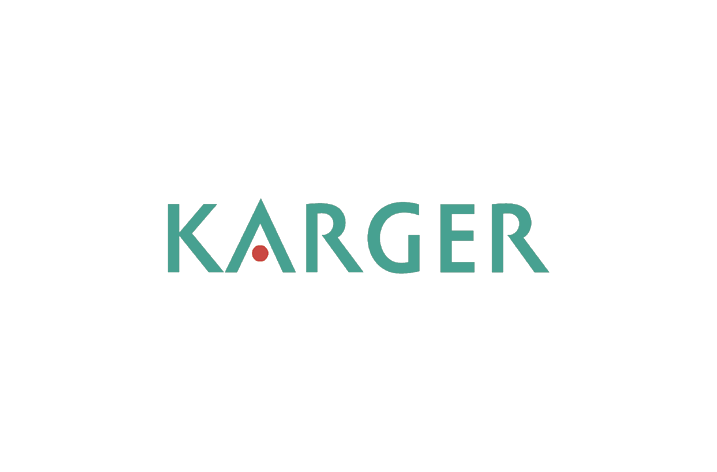 Joachim Flickinger took over responsibility for S. Karger GmbH in Freiburg, Germany, as the Managing Director. Alongside his new role he will continue to serve as Director Sales & Distribution and as a member of the Management Board of S. Karger AG in Basel, Switzerland. Sibylle Gross, who had been in charge of the Freiburg office since 1993, retired at the end of 2017.
As the new Managing Director in Freiburg Joachim Flickinger will be contributing his knowledge and expertise in the areas of sales and market expansion. In future, one of the goals is to better connect the Freiburg and Basel offices to leverage synergies in order to expand the portfolio of innovative products and services.
Gabriella Karger, 4th generation publisher and Vice Chairwoman of the Board of Directors at Karger Publishers, says: "I am very pleased that we have found an internal successor by appointing Joachim Flickinger. While this ensures continuity it also allows us to set new priorities. It is a strategically significant and necessary consequence that the Freiburg office will be more closely connected to our headquarters in Basel."
Joachim Flickinger has developed the Latin American markets for Karger as Director Sales & Distribution and is currently responsible for the markets in Europe and the Americas. He has acquired in-depth knowledge of many local markets as well as of the topics that drive digital change within the publishing industry. Before joining Karger in 2011, he worked at Swets Information Services and at Iberoamericana/Vervuert in Germany. Joachim Flickinger holds a master's degree in Hispanic studies and sociology.
The S. Karger AG Board of Directors would like to thank Sibylle Gross for her longtime successful contribution and wishes Joachim Flickinger all the best in his new position.