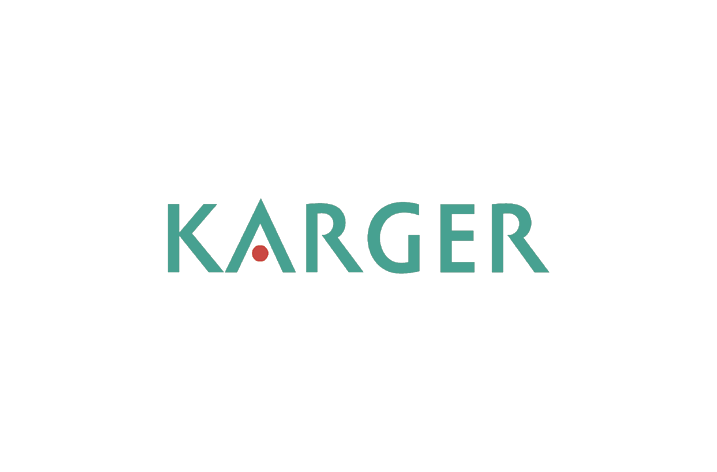 The international Swiss-based biomedical publisher Karger has partnered with Kudos to support authors in their search to increase reach and impact of the articles they have published in Karger open-access journals. Karger has also enlisted the services of Figshare to assure a consistent, user-friendly visualization, independent of size and format, of supplementary material which accompanies many Karger articles.
Ensuring discoverability and visibility of published material forms a central part of a publisher's duties. So does assisting authors in their endeavor to further publicize their work. Karger Publishers has enlisted the help of two new expert partners: their innovative solutions will allow Karger to further enhance the service and support it offers to its authors.
Thanks to Kudos, authors of articles published in a Karger open-access journal will now be able to expand the reach and impact of their work. By providing a hub for resources and topics related to their research output, this award-winning platform helps researchers increase the overall discoverability of their research and offers a simple yet effective way to track the impact of their articles. Authors are invited to create a profile of their work and explain it in plain language. Thus, more interest in their research results is generated, also in a wider audience outside their discipline.
The number of articles with supplementary material ranging from tables, figures and images to audio and video files in a variety of forms and formats is constantly growing. Authors, funders, and readers require secure and constant access to citable material. The online digital repository Figshare ensures that all new supplementary material at Karger will be provided with a unique DOI number and will consequently be discoverable as well as citable independently as well as in the context of the Karger article it complements. Data uploaded to Figshare are presented in a visually appealing and consistent way and, regardless of the original format, size, or medium, can be easily accessed by readers.
Independent and family-run, Karger Publishers strives to always keep up with the latest technological developments. Throughout its 126 years of business, the company has been known to listen to its clients and partners, turning their needs into milestones in the evolution of Karger services.