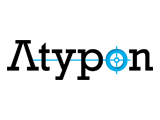 Atypon® today named Kevin Cohn its Chief Operating Officer. Cohn, who has been Atypon's Vice President of Operations since 2010, will continue to report to Georgios Papadopoulos, Atypon's CEO.
Cohn will continue to be responsible for all of the company's client operations, including end-to-end management of Atypon's services and support. In addition, he will assume responsibility for business development and administration.
Cohn joined Atypon in 2006 as Product Development Manager, and was promoted to Director of Client Services in 2009. He joined the executive team in 2010. Cohn earned a Bachelor of Science degree in Statistics from Carnegie Mellon University.