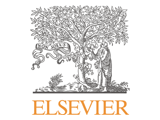 Elsevier, a world-leading provider of scientific, technical and medical information products and services, today announced that Kno Inc. will provide its newest platform option for one of Elsevier's lines of digital books. Pageburst, which encompasses Elsevier's nursing and health professions books in a digital format, will now offer even more flexibility and user-friendly learning features through the addition of the new Kno platform.
"This collaboration will provide students with a more interactive and feature-rich learning environment," said David Straus, Vice President, Products for Kno. "Our innovative ebook platform and Elsevier's respected, comprehensive educational content will enable an enhanced learning experience for students and a better teaching experience for instructors."
Elsevier digital books on Pageburst go beyond typical ebook platforms by offering an abundance of interactive study features that are designed for the way students learn. The Kno platform for Pageburst will mirror the look of a traditional print textbook and will give students and educators direct access to all-new dynamic and interactive learning tools.
"Other platforms I've reviewed distract me from learning because they don't work smoothly," said Dr. Monty Gross, Professor of Nursing at James Madison University. "Kno enables me to quickly import and organize my readings by course. Highlighting text and making a note is also very easy. Overall, Kno is a great learning tool because you don't notice it when you use it; the focus is on the material not the technology."
Now with Elsevier's Pageburst digital titles being on the Kno platform it will give nursing and health science students even more freedom in how they study — enabling them to access their course material anywhere and at any time throughout their education and professional careers.
"As digital textbook sales continue to grow, the education methods for nursing and health science students should involve more advanced technology," said Tom Wilhelm, Vice President, e-Solutions, Elsevier Nursing and Health Professions. "Students will have access to even more invaluable information presented in an interactive, even entertaining, fashion. Teachers will benefit by having better interaction opportunities with students through a medium that takes advantage of the best technology available."