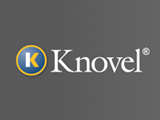 Knovel, a leader in providing a Web-based application that integrates technical information with analytical and search tools, today announced a partnership with Engineers Without Borders USA (EWB-USA). EWB-USA is a nonprofit humanitarian organization established to support community-driven development programs worldwide through partnerships that design and implement sustainable engineering projects.
"Knovel is deeply involved in the engineering community, and our support extends beyond our product offerings," said Knovel President and CEO Chris Forbes. "We are eager to support an organization that produces such meaningful, impactful projects. We work with an extensive network of engineers worldwide, and many already support EWB-USA with time and resources. This is a great opportunity to increase awareness and expertise."
Knovel will support the organization through grant funding, and thanks to the generous participation of its publishing partners, Knovel will provide access to a subset of its product to EWB-USA members free for one year. Participating publishers include Elsevier, John Wiley & Sons, Industrial Press, American Society of Plumbing Engineers, Woodhead Publishing, and the International Council on Mining and Metals.
The materials for inclusion have been selected with the special requirements of EWB-USA projects in mind, and include water storage, piping and plumbing system design, metal fabrication (including welding), land surveying, water and wastewater treatment, land grading for drainage, sustainable power (including wind and solar) and sanitation systems. The collection further covers the engineering fundamentals that underpin these methods (strength of materials, mathematics, fluid mechanics, hydrology, soil mechanics, geology and general construction methods), to empower engineers with the resources they need to develop and implement new and innovative solutions in the field. These resources will help engineers complete their projects more efficiently and safely, maximizing the value of the volunteers' time and efforts.
"We are thrilled that Knovel is partnering with Engineers Without Borders USA to build a better world," said Cathy Leslie, executive director of EWB-USA. "Knovel's grant funding and its technical resources will be extremely valuable for EWB-USA members as they implement life-changing projects around the globe."
Knovel's Web-based application offers a unique value to EWB-USA engineers. Knovel will help these engineers have immediate access to validated information, improving decision-making time, reducing errors and allowing for more flexibility in finding solutions to everyday engineering challenges.