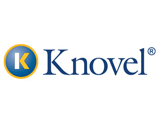 Two of Knovel's Critical Content Databases have received significant updates. Yaws' Critical Property Database for Chemical Engineers and Chemists has increased by 160,000 data records to include almost 450,000 records in total. With this update, Knovel offers the largest compilation of correlations for chemical engineers online. In addition, the Crude Oil Assay Database has expanded to feature over 400 assays.
"These database updates reflect our strategic priority to ensure that our customers have fast access to comprehensive, reliable properties data for chemicals and substances when they need it," said Knovel's Meagan Cooke, Senior Director of Product Management, Content.
Yaws' Critical Property Data for Chemical Engineers and Chemists provides students and engineers access to properties for more than 35,000 organic substances and more than 5,000 inorganic substances in an easy-to-use and highly interactive database format.
Developed by Professor Carl L. Yaws, the database closely follows the content in Section 2 of Perry's tables, but significantly expands the number of organic and inorganic substances covered. The database offers a number of interactive features not found in traditional chemical properties resources, including interactive equation plotters and interactive data tables allowing for better visualization, assessment and comparison of multi-point data. The Yaws' Critical Property Data for Chemical Engineers and Chemists is available to subscribers of the Oil & Gas Engineering and the Chemistry & Chemical Engineering subject areas.
The Crude Oil Assay Database is a unique, interactive compilation of key physical and chemical properties for over 300 crude oils commonly available on the world market. The data compiled were sourced directly from crude producers and government agencies including the U.S. Environmental Protection Agency, Chevron, ExxonMobil, Maersk and EcoPetrol. The database includes over 4,000 data records covering composition, key properties, kinematic viscosity, hydrocarbon composition, distillation, thermal properties and fuel indices.
Crudes from these locations are added: China, Middle East, South America, Canada, U.S., Europe and Africa. This information will help mechanical, chemical and petroleum engineers access current and complete crude oil assays for use in refinery design and simulation and will be useful to engineers upgrading existing plants to process newly available crudes or to optimize for more profitable cuts. The Crude Oil Assay Database is available in Knovel's Oil & Gas Engineering subject area.
When critical content is not available from Knovel's network of more than 100 authoritative societies and publisher partners, Knovel strategically works with credible sources and renowned experts to create it.