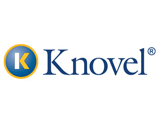 Knovel, a leader in providing a cloud-based application that integrates technical information with analytical and search tools, today announced the addition of a new subject area: Software Engineering. Focusing on the aerospace, industrial equipment and engineering design industries, this product helps software engineers create robust, stable and secure software that must perform in the most demanding situations.
Knovel's Software Engineering subject area includes content about developing software that controls equipment, monitors processes for safety, analyzes data for reporting and diagnostics, allows users to interact with machines and electronics, and powers communication networks. The collection has a unique focus on embedded software, software security and testing, industrial software such as automotive and aerospace, and scripting for engineering design software.
Key topics in the Software Engineering subject area include:
· Frameworks
· General References
· Mobile and Web Applications
· Operating Systems and Servers
· Embedded Software
· Programming Languages
· Project Management
· Software Testing and Verification
"Software that plays an integral role in the development or operation of industrial equipment, power plants, refineries, airplanes or infrastructure must work perfectly," said Knovel's Meagan Cooke, Senior Director of Product Management, Content. "Knovel's Software Engineering subject area offers developers in these industries the resources they need to consistently make sound development decisions, helping to ensure that software designed for critical tasks performs flawlessly."
Knovel's Software Engineering subject area offers unbiased information from leading publishers and societies, including the American Institute of Aeronautics and Astronautics (AIAA), Elsevier, IGI Global, Industrial Press, International Society of Automation, Packt Publishing and SAE International.
For more information about Knovel, go to http://why.knovel.com.
Existing customers can talk to their account services representative about new content available and subscription options.