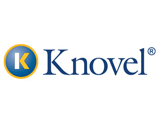 Knovel, a leader in providing a cloud-based application that integrates technical information with analytical and search tools, today announced the launch of Composites as a new subject area. Knovel's Composites subject area offers design, selection, analysis, testing, manufacturing and repair information related to composite materials compiled from a wide range of authoritative sources.
Knovel's Composites subject area is a comprehensive collection of the information design and materials engineers need in order to make critical materials selection decisions early in the design process. The subject area has been developed to help engineers identify composite materials, understand potential performance gains or possible risks associated with using a composite material, and evaluate future maintenance and repair requirements. Furthermore, engineers have convenient access to guidance on composite material evaluation, analytical methods, selection criteria, and design approaches to support more fuel efficient vehicles, stronger components, increased corrosion resistance, and improved fatigue performance.
Topics covered in Knovel's Composites subject area include:
· General References
· Material Properties
· Mechanics & Design
· Performance Evaluation & Monitoring
· Production & Manufacturing
· Testing & Analysis
"Knovel's Composite subject area provides a simple and efficient way for materials engineers and design engineers to access industry best practices for design, selection, analysis, testing, manufacturing and repair related to composite materials," said Meagan Cooke, senior director of Product Management, Content for Knovel. "Our customers have told us they are interested in having access to more design and analytical guidance as composites are used for a growing number of applications across the industries we serve.
Knovel's Composites subject area offers comprehensive, unbiased information from a select list of leading authors, publishers and societies, including Michael Niu, American Institute of Aeronautics and Astronautics, ASM International, Cambridge University Press, CRC Press, DeGruyter, Destech, Dover, Elsevier, Hanser Publications, Oxford University Press, Smithers Rapra, Society of Automotive Engineers (SAE), Society of Manufacturing Engineers (SME), Trans Tech Publications, U.S. Department of Defense, William Andrew Publishing/Noyes, Woodhead Publishing, World Scientific, and fatigue data for composites from the Sandia National Laboratories/Montana State University fatigue testing program.
Knovel offers trusted content from more than 100 authoritative societies and publishing partners. Content is carefully curated to offer the relevant answers engineers need on a given subject, and the interactive experience via Knovel's platform enhances the usability of the information and data available. Knovel customers can speak with an account representative about new content available and subscription options. For more information, call +1 (866) 240 8174.