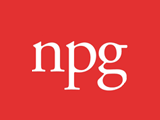 An affordable way to read scientific articles launched today on Nature Publishing Group (NPG) journals, as NPG and Labtiva opened to the public a pilot of the ReadCube Access program for inexpensive single-click purchases and two-day rentals.
The program helps researchers, doctors, journalists, and the wider public who do not already hold subscriptions gain access to articles in high-impact scientific journals, including Nature and the Nature research journals.
"No one I know has complete access to all the academic literature needed—not even fellow researchers at Harvard," says Siniša Hrvatin, a biology Ph.D. candidate at Harvard University.
This realization led Hrvatin and his fellow alumnus Robert McGrath to found Labtiva, a software company focused on helping scientists discover, organize, and read peer-reviewed literature.
"We wanted to make research in all journals readily accessible, which meant finding a practical way to reduce the price," says McGrath. "ReadCube Access evolved as a way to read those articles immediately and inexpensively."
Articles read by clicking the ReadCube Access icon on nature.com pages cost between $5 and $11, compared to the $32 pay-per-view fee. A 48-hour rental costs between $3 and $5.
"We are committed to continued innovation and experimentation with new channels and pricing models. Our goal as a scientific publisher is to sustainably bring affordable access to high quality scientific literature to the widest possible audience," says Steven Inchcoombe, Managing Director of NPG. "ReadCube Access coexists alongside our existing HTML full-text, PDF and app access options. We will be interested to see the uptake of this convenient format and price: whether by scientists on the go or checking for relevance; or by those in industry, patients and science-interested citizens."
Purchased articles open in the ReadCube app, which works on PCs, Macs, and within any desktop web browser. The app makes PDFs interactive with annotation tools, clickable citations, compatibility with common reference managers, simultaneous download of supplemental data, and links to subsequent citations and online discussions of the article. An article accessed through ReadCube Access may not be printed or shared, but can be read offline.
At this time, the ReadCube Access button is present on articles in Nature and 18 Nature research journals. Articles in all NPG journals are available at the same discount using the ReadCube desktop app.
Hrvatin and McGrath say more publishers, both in the natural sciences and humanities, plan to adopt ReadCube Access.
"These publishers want to reach non-subscribers without jeopardizing existing academic relationships," says Hrvatin. "We are working together with publishers to customize pay-per-article options including pricing, printing or sharing to their individual needs and the needs of their readers."
Research institutions, like individuals, can use ReadCube Access to supplement subscription holdings. In a trial program underway at the University of Utah, researchers can access articles from more than 50 NPG journals that were previously not fully accessible. Payments are deducted from a central fund, managed by the library.
For more information, visit www.readcube.com/Access.