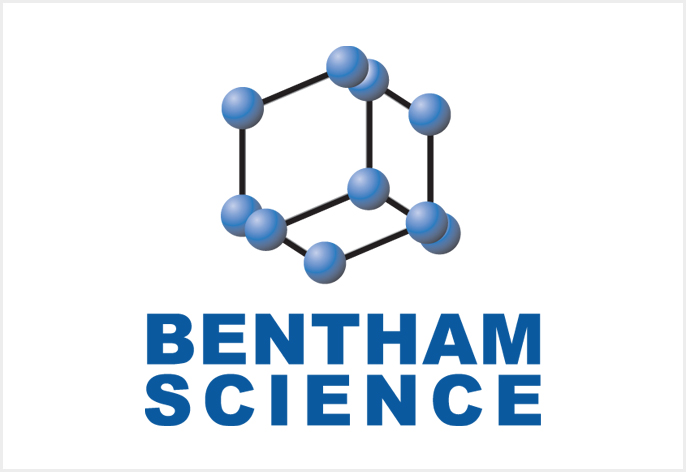 Bentham Science Publishers, a leading medical and technical academic publisher (www.benthamscience.com), is thrilled to announce a significant journal portfolio development. This year, an unprecedented 25 new journals have been added to the Bentham list of titles with Clarivate Journal Impact Factors, bringing the total to 66. Among the new additions, three are fully open access.
Dr. Frans Lettenstrom, Bentham's Global Sales Director and leader of the founding of the Swedish Library Consortium, commented, "It's great to see such a considerable proportion of new journals added to the Clarivate database at the same time. This is a major accomplishment for Bentham, and we take immense pride in this achievement as a team.
Bentham Science Publishers wishes to thank everyone who has contributed to our mission of promoting science for scientists.
List of Bentham journals now with an Impact Factor:
| | | |
| --- | --- | --- |
| S.No. | Journals: | 2022 |
| 1 | Current Neuropharmacology | 5.3 |
| 2 | Recent Advances In Inflammation & Allergy Drug Discovery | 4.6 |
| 3 | Current Vascular Pharmacology | 4.5 |
| 4 | Current Reviews In Clinical And Experimental Pharmacology | 4.3 |
| 5 | Current Medicinal Chemistry | 4.1 |
| 6 | Current Bioinformatics | 4 |
| 7 | Mini-Review In Medicinal Chemistry | 3.8 |
| 8 | Current Gene Therapy | 3.6 |
| 9 | Current Topics In Medicinal Chemistry | 3.4 |
| 10 | Current Diabetes Reviews | 3.3 |
| 11 | Current Drug Targets | 3.2 |
| 12 | Current Pharmaceutical Design | 3.1 |
| 13 | Current Cancer Drug Targets | 3 |
| 14 | Cns & Neurological Disordorder Drug Targets | 3 |
| 15 | Current Protein & Peptide Science | 2.8 |
| 16 | Recent Patent In Anti-Cancer | 2.8 |
| 17 | Current Pharmaceutical Biotechnology | 2.8 |
| 18 | Anti-Cancer Agent Me | 2.8 |
| 19 | Current Molecular Pharmacology | 2.7 |
| 20 | Current Stem Cell Research & Therapy | 2.7 |
| 21 | Current Genomics | 2.6 |
| 22 | Current Organic Chemistry | 2.6 |
| 23 | Current Molecular Medicine | 2.5 |
| 24 | Current Drug Delivery | 2.4 |
| 25 | Current Drug Metabolism | 2.3 |
| 26 | Medicinal Chemistry | 2.3 |
| 27 | Mini-Reviews In Organic Chemistry | 2.3 |
| 28 | Current Radiopharmaceuticals | 2.3 |
| 29 | Current Hypertension Reviews | 2.3 |
| 30 | Current Green Chemistry | 2.2 |
| 31 | Current Alzheimer Research | 2.1 |
| 32 | Current Neurovascular Research | 2.1 |
| 33 | Recent Patent In Nanotechnology | 2 |
| 34 | Current Pediatric Reviews | 2 |
| 35 | Endocrine Metabolic & Immune Disorder Drug Targets | 1.9 |
| 36 | Current Cardiology Reviews | 1.9 |
| 37 | Reviews Of Recent Clinical Trials | 1.9 |
| 38 | Current Analytical Chemistry | 1.8 |
| 39 | Current Organic Synthesis | 1.8 |
| 40 | Combinatorial Chemistry & High Throughput Screening | 1.8 |
| 41 | Current Computer-Aided Drug Design | 1.7 |
| 42 | Protein Peptide Letters | 1.6 |
| 43 | Current Nanoscience | 1.5 |
| 44 | Current Drug Safety | 1.5 |
| 45 | Current Rheumatology Reviews | 1.5 |
| 46 | Current Medical Imaging | 1.4 |
| 47 | Open Dentistry Journal | 1.3 |
| 48 | Current Organocatalysis | 1.1 |
| 49 | Current HIV Research | 1 |
| 50 | Letters In Drug Design & Discovery | 1 |
| 51 | Current Nutrition & Food Science | 0.9 |
| 52 | Letters In Organic Chemistry | 0.8 |
| 53 | Current Proteomics | 0.8 |
| 54 | Current Microwave Chemistry | 0.8 |
| 55 | Natural Products Journal | 0.8 |
| 56 | Open Cardiovascular Medicine Journal | 0.8 |
| 57 | Current Pharmaceutical Analysis | 0.6 |
| 58 | Current Cancer Therapy Reviews | 0.6 |
| 59 | Current Drug Therapy | 0.6 |
| 60 | Current Traditional Medicine | 0.6 |
| 61 | Recent Advances In Electrical & Electronic Engineering | 0.6 |
| 62 | Adolescent Psychiatry | 0.4 |
| 63 | Current Psychiatry Research And Reviews | 0.4 |
| 64 | Current Womens Health Reviews | 0.4 |
| 65 | Open Ophthalmology Journal | 0.3 |
| 66 | Current Respiratory Medicine Reviews | 0.2 |
To explore Bentham Science's complete journal portfolio, please visit: www.benthamscience.com