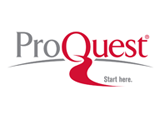 ProQuest is excited to announce the introduction of a new interface for reports in 360 Counter. Get prepared by signing up for one of our training sessions today.
As of June 23, current 360 Counter customers were able to access our new interface for e-resource usage reporting, based on the Intota Assessment platform.
Over the next six months, customers will have access to both reporting interfaces, in order to provide some time to become familiar with the new Intota Assessment E-Resources interface.  Both interfaces will contain data uploaded to 360 Counter.  However, only the new Intota Assessment interface will include COUNTER 4 additions.
The transition to the Intota Assessment interface still allows users to easily leverage e-resources results, but will also provide better data, information, analysis tools, and decision solutions.
The new interface also provides:
 — A custom sandbox to create reports, charts and graphs
 — COUNTER 4 support
  — Access to new prepopulated reports created by librarians; Click here for a list of these reports. Please note:
— This new reporting interface for e-resource reports will be available at no additional cost.
— It will support the functions of 360 Counter and the Client Center.
— The Client Center interface will not change – it will remain the same so users can continue registering resources and checking the status of Counter data uploads. Only the interface for viewing the reports will change.
 — Libraries can upgrade to the full Intota Assessment product, which includes both electronic and print data, but an upgrade is not necessary if a library only needs the e-resource reports.
— Some custom reports may need re-creation, using the new toolset, during the transition.
— Additional FAQ's can be found in our Support Center.
Click here to view a recorded training session.
ProQuest will sunset the legacy reporting interface on December 6, 2014. Please contact us if you have questions, or would like to learn more about upgrading to Intota Assessment.