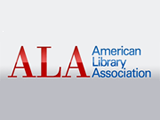 The Library Information Technology Association (LITA) is offing three full-day preconferences from 8:30 a.m. – 4 p.m. on Friday, June 27 at ALA Annual Conference in Las Vegas.
"Managing Data: Tools for Plans and Data Scrubbing" with Abigail Goben, University of Illinois, Chicago; Sarah Sheehan, George Mason University; Nathan B. Putnam; University of Maryland. As data continues to come to the fore, new tools are becoming available for librarians to assist faculty and use with their own data. This preconference will focus on the DMPTool and OpenRefine. The DMPTool will be presented to demonstrate customization features, review data management plans, best and worst practices and writing a data plan for a data set a library may collect. OpenRefine will be demonstrated with sample data to show potential use with library data sets and more of the data lifecycle process; metadata will also be covered.
"Practical Linked Data with Open Source" with Galen Charlton, Equinox Software; Jodi Schneider, DERI, NUI Galway; Dan Scott, Laurentian University; Richard Urban, Florida State University. Linked Data can improve how libraries share their metadata, harvest it from non-library sources and build better applications to connect patrons with library resources. However, what does this mean for the daily work of catalogers? This preconference will narrow the gap between theory and practice by presenting the state of the art for Linked Data management in open source integrated library systems and giving participants the chance to try it out.
"Web Therapy" with Nina McHale, ninermac.net; Christopher Evjy, Jefferson County (Colo.) Library. Having trouble managing your library's website? Content in chaos? Platform the pits? Statistics staggering? The doctors are in! In this full-day preconference, we will tackle a number of tough topics to help cure the ills that are keeping your library site from achieving total wellness. Specific topics will be determined by a survey sent in advance to attendees. Enjoy networking and problem solving with fellow web-minded library folks.
How to Register
To register for any of these events, you can include them with your initial conference registration or add them later using the unique link in your email confirmation. If you don't have your registration confirmation handy, you can request a copy by emailing alaannual@compusystems.com. You also have the option of registering for a preconfernce only.
Register online through June 20
Call ALA Registration at 1 (800) 974-3084
Onsite registration will also be accepted in Las Vegas.