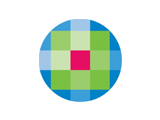 Lippincott Williams & Wilkins, announced today that it has expanded Lippincott's Nursing Procedures and Skills (LNPS) to include oncology, a new category for the popular nursing reference.  A total of 50 of the most critical oncology-specific nursing procedures are included, with the first 25 available immediately and the balance to be incorporated by October.  Documenting 1,300 evidence-based patient procedures, Lippincott's Nursing Procedures and Skills is one of the most widely deployed web-based nursing references in use in hospitals and other healthcare institutions.
"The addition of Oncology to Lippincott's Nursing Procedures and Skills helps us round out our coverage so that we now provide comprehensive evidence-based procedures for every major nursing department in acute care," said Carolyn Dalton, Senior Digital Product Manager, Wolters Kluwer Health, Professional & Education.  "We've become the preferred choice of nurses because they can get to the procedure they seek quickly and know that it is both current and easy-to-follow with professional video and visuals to help them maintain a high standard of quality-of-care."
Lippincott's Nursing Procedures and Skills gives nurses accurate, step-by-step guidance for 1,300 evidence-based procedures.  Most procedures are accompanied by video clips and/or high-quality visuals that aid in understanding. The online resource provides skills checklists and competency tests for each procedure to help facilities verify staff competence.  Each procedure undergoes a thorough annual review process to ensure the most up-to-date clinical information is provided.  Facilities can customize and add procedures to meet their specific needs.
Some of the notable new oncology-specific procedures include anemia management, cardiovascular toxicity management, hypercalcemia emergency care, and six types of chemotherapy administration including intramuscular, intraperitoneal, intrathecal, intravesicular, oral and subcutaneous.  In addition to the new oncology-specific procedures, numerous general procedures have been incorporated into the Oncology category to further broaden its scope.  The new Oncology section joins categories such as medical-surgical, critical care, emergency, pediatric, and perioperative to make Lippincott's Nursing Procedures and Skills the most comprehensive nursing procedural references in the industry.
The newly enhanced Lippincott's Nursing Procedures and Skills is available immediately to hospitals and other healthcare facilities.  The product is accessible from any Internet-enabled device including PCs and mobile devices such as the iPad and Android tablet.  Existing customers will automatically receive the new content, updates and enhancements as part of their subscription but may have to contact Wolters Kluwer Health Technical Support to initiate some of the optional features.  To learn more or to purchase, visit www.LWWNursingSolutions.com, or call 800-326-1685, option 2.