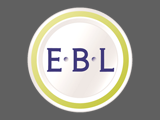 EBL are pleased to announce that Louise Peck has joined the team as Marketing Director. Louise brings a wealth of knowledge and expertise from former organisations such as the Royal Society of Chemistry, ProQuest and British Standards Institution. EBL has experienced continued growth with the digital shift in resources for libraries. The new appointment of Louise will help us to expand our communications with customers and partners and support EBL's expansion in existing and new markets.
"I'm so excited to be appointed to the position of EBL Marketing Director." says Louise Peck. "Not only am I impressed by EBL's innovative products and commitment to customers, but because so many of my new colleagues are librarians themselves. I find this refreshing as it shows that EBL truly understands what is important and how best to serve the community and this is no doubt a factor in EBL's success. I feel proud to be moving forward with EBL, offering the best and most flexible solutions, whilst working closely with the community."
Louise is primarily based at our Bloomsbury office in London, UK but can be found taking advantage of the fantastic facilities of Swansea Central Library, close to where she lives. To contact Louise directly, email louise.peck@eblib.com or for more information on EBL, email info@eblib.com and we will happily help.