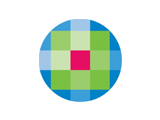 Lippincott Williams & Wilkins (LWW), part of Wolters Kluwer Health, together with Amirsys Publishing, Inc., today announced a free webinar series that gives attendees the opportunity to tap into the brain of expert and author Dr. Anne G. Osborn, one of the world's foremost neuroradiologists.  The "Osborn's Brain" series, presented online starting in September, encompasses three workshops that promise to turn conventional thinking about brain radiology on its head. 
Dr. Osborn will present the latest knowledge from the field as well as new ways to think about diagnoses and pathologies that can affect the brain.  Educational and entertaining in a way that only Osborn can convey, the live mini-seminars are designed for radiologists, neurologists, neurosurgeons, emergency physicians and residents looking for an engaging way to expand their knowledge of this complex field.  Participants can register by visiting www.lww.com/osbornsbrain.
The series topics and schedule are as follows:
| | |
| --- | --- |
| September 13, 2012, 1pm EST | "Brain Trauma: You Think You Know Everything About Brain Trauma?" |
| October 11, 2012, 1pm EST | "New Brain Tumors: What Can Your Radiologist Really Tell You About Brain Tumors?" |
| November 13, 2012, 1pm EST | "Headaches: Oh, My Aching Head!" |
"Anne Osborn has attained rock star status in the field of neuroradiology," said Susan Driscoll, President and CEO of Wolters Kluwer Health's Professional & Education division.  "Her easy-going, conversational style combined with an encyclopedic grasp of the latest trends in radiology and the pathology of the brain make her the ideal candidate to lead this series."
The free-to-register webinar series draws on concepts and diagnoses from Osborn's forthcoming new reference textbook, Osborn's Brain, to be published by Amirsys in October and available exclusively from LWW.  Participants in the mini-seminars will be the first to preview some of the fascinating new cases and images in this sure-to-be-a-classic new look at the world of brain imaging.
"These mini-seminars are an opportunity for me to reconnect with some of the people who have been following my work for years and at the same time reach some of the new guard who are deeply immersed in the field but have never had a chance to hear me speak," said Anne G. Osborn, author and Professor of Radiology, University of Utah School of Medicine.  "Participants will get to preview some of my latest work while I show some new ways to think about diagnoses and pathologies of the brain."
Osborn is known for her ability to take the audience "by the hand" to introduce them to the world of brain imaging, but always includes new concepts and diagnoses that intrigue even the most sophisticated neuroradiologist.
Anne G. Osborn, MD, is University Distinguished Professor of Radiology at the University of Utah School of Medicine. She is an internationally acclaimed teacher and lecturer, and author of several texts that are considered the definitive references in her field.  Her comprehensive teaching textbook, Diagnostic Neuroradiology (a.k.a. "The Red Book") is one of the all-time bestselling neuroradiology texts.  Cited as one of the "20 Most Influential" people in radiology by Diagnostic Imaging magazine, she was the first woman elected president of the American Society of Neuroradiology, the largest subspecialty society in radiology.
For more information or to register for any or all of the three workshops, visit www.lww.com/osbornsbrain.