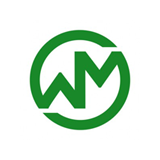 Maney Publishing is running the second in a series of 'Free Access 14' campaigns. For fourteen days Maney is making all 26 journals within its Health Sciences Collection freely available. To receive access to content, which includes special issues and archived content as well as the latest research, complete the simple sign-up form atwww.maneypublishing.com/fa14.
The MORE Health Sciences Collection provides instant online access to highly-regarded, evidence-based, clinically-orientated research papers that are of interest to healthcare professionals around the world. The articles integrate academic and clinical perspectives of case studies, reports and reviews providing a complete information resource.
The wide range of fields covered include audiology; physical and developmental disabilities; health and social care management; infectious diseases; haematology; medical communication; neurology; occupational and environmental health; orthodontics; physical therapy; palliative care; pathology; and rehabilitation.
All articles will be freely available from flagship journals such as Neurological Research, Journal of Manual & Manipulative Therapy, Journal of Orthodonticsand Pathogens and Global Health, alongside new titles such as The Linacre Quarterly, Journal of Social Distress and the Homeless and Speech, Language and Hearing.
Anyone can register for free access to the collection, whether they are a practitioner, researcher, clinician, librarian or student, and activation of the trial takes a matter of seconds! To pre-register for 'Free Access 14: Health Sciences' visit www.maneypublishing.com/fa14.