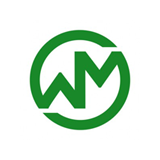 Maney Publishing is delighted to announce a new agreement with Amigos Library Services, a not-for-profit consortium dedicated to serving libraries in North America. This new partnership provides Amigos members with the opportunity to subscribe to Maney's MORE (Maney Online Research E-journal) Collections at significantly reduced rates.
The MORE Collections offered by Maney provide instant access to over 150 international peer-reviewed journals in the fields of material science and engineering, humanities and social sciences, health sciences and the newly acquired collection of philosophy, religion and theology titles.
In addition, Amigos members will benefit from the migration at the end of the year, of all the Maney journal content to Atypon's Literatum online publishing platform. Literatum is widely recognised as an industry leader and will offer the members an enhanced online service from which to access the MORE Collections.
Shelly Turner, Director of Sales and Marketing, is very pleased with the new agreement: "We are delighted to be working in partnership with Amigos to offer our ever growing number of MORE collections to their wide range of members throughout North America. We see this being an extremely collaborative and beneficial partnership for both Amigos and its members and Maney."
"Amigos Library Services is excited to add Maney Publishing to our Member Discount Program," commented Gerrye McEntire, Member Discount Services Manager, Amigos Library Services. "This new partnership means Amigos member libraries can now benefit from the instant access to numerous peer-reviewed journals. We look forward to this ongoing relationship in a time when e-journal access is so valuable to libraries".