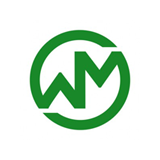 Throughout Open Access Week, Maney Publishing is highlighting its hybrid open access model, MORE OpenChoice, and reducing author fees in order to encourage open access publication.
Open Access Week is a global event running from 22-28 October organised by the Scholarly Publishing and Academic Resources Coalition (SPARC).
Maney's response to the changing requirements and expectations of funding bodies, academic libraries and governments, was to develop a hybrid open access model, 'MORE OpenChoice'. In 2011, Maney extended MORE OpenChoice to cover not only STM journals but also those in the humanities and social sciences.
Maney has published a range of open access articles in the health sciences, materials science and humanities, including:
Reviewing the development, evidence base, and application of the revised dengue case classification, O Horstick, J Farrar, L Lum, et al.
Pathogens and Global Health. Vol 106.2, May 2012, pp. 94–101
Reduced corticosteroid use in adult patients with primary immune thrombocytopenia receiving romiplostim, M Michel, P A W te Boekhorst, A Janssens, et al.
Hematology. Vol 16.5, September 2011, pp. 274–277
Self‐healing polymers and composites, T C Mauldin and M R Kessler
International Materials Reviews, Vol 55.6, November 2010, pp. 317-346(30)
A career in manuscripts: genres and purposes of a physician's writing in Rome, 1600–1630,
S De Renzi
Italian Studies, Vol 66.2, July 2011, pp. 234–248
To mark Open Access Week, Maney will be reducing the article publication charge for a period of 3 months. The rates below will apply to papers submitted between 22 October 2012 and 22 January 2013.
Science, Technical & Medical journals – US$1,600 / £1,000
Humanities & Social Science journals – US$480 / £300
Dr Roberto Tapa-Conyer chose to publish an article with Maney Publishing via MORE OpenChoice. He comments: "As a part of a non-profit organisation, open access papers constitute a crucial tool for us to share our research with the widest possible audience. This is particularly important to facilitate our social objectives, as it allows the dissemination of ideas for public discussion outside of academic institutions. When considering public policy material, it is especially pertinent that those directly impacted have full access to the relevant information. We would encourage others to publish open access material to increase the impact of their work through greater accessibility."
Mark Simon, Publishing Director at Maney Publishing comments: "Maney offers the advantages of traditional journal publishing with comprehensive peer review and high editorial and production values, as well as meeting the need of governments to disseminate scientific and clinical research outside of academic institutions."
For full details of Maney's open access publication model please visit www.maneypublishing.com/moreopenchoice