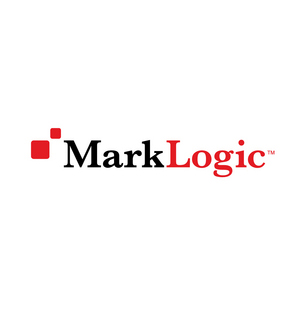 MarkLogic® Corporation, today announced key executive appointments that strengthen the management team as the company manages its aggressive growth and surpasses revenue targets. Ron Avnur has been promoted to the position of Chief Technology Officer, Gary Lang has been named senior vice president of engineering, and Deb Blackburn is the new vice president of human resources. These individuals will further expand MarkLogic's dominance as a leader in powering organizations to manage unstructured information and Big Data.
As Chief Technology Officer, Avnur is responsible for establishing the technical vision for MarkLogic and leading all aspects of technology development, including strategic direction, growth objectives, and examining trends in the market where MarkLogic can capitalize.
As senior vice president of engineering, Lang is responsible for MarkLogic product development. He brings more than two decades of experience to MarkLogic in delivering large, complex products and systems, architectural design, and direction setting for high-revenue software projects.
The addition of Blackburn as vice president of human resources puts MarkLogic at the forefront of people management. Blackburn understands the modern HR department that works as a strategic business partner to the company and its employees.
"We are in an intensely competitive world where the right leadership is a key differentiator in companies that are successful, and those that fail," said Ken Bado, president and CEO, MarkLogic. "Ron, Gary, and Deb bring proven leadership and vision to MarkLogic at a time when our company growth is at an all time high. All three are individuals who believe in people, empower and invest in their teams so they reach maximum potential, and do so in a positive environment where people are proud to be in the organization and truly tied to its goals and success."
Ron Avnur, CTO
Avnur was one of the first employees at MarkLogic. Hired in 2003, Avnur began his career as a senior engineer and was responsible for key features in the early versions of MarkLogic Server. As the company's growth accelerated, Avnur became vice president of engineering in 2008, and was later promoted to senior vice president of engineering. Avnur has overseen the successful and timely releases of all MarkLogic products. As CTO, Avnur will guide the release of MarkLogic 5 scheduled for later this fall.
"MarkLogic has a long and proud history as a technology leader and innovator. I am excited to continue to contribute to our ongoing success in delivering products that our customers and partners trust," said Avnur. "MarkLogic is the game changing solution that organizations turn to when they need to leverage big, complex, and unstructured information in real time. Over the course of many years, I have been privileged to watch our customers build exciting applications on MarkLogic – applications that have generated billions of dollars in new revenue."
Gary Lang, senior vice president, engineering
Lang comes to MarkLogic from Microsoft, where he was a leader in the development of the next version of Visual Studio. Prior to Microsoft, Gary was vice president of platforms and global engineering at Autodesk, where he led an organization of 1,200 employees worldwide providing platform and product engineering for Autodesk's core products as well as new software and services for emerging businesses. His organization was responsible for developing code for almost all of Autodesk's desktop and SaaS products, such as AutoCAD, Inventor, and Seek, which generated up to $2.5B in revenue. During this period, Lang also served as the vice president of global engineering for the company and managed its offices in China and Singapore.
Earlier in his career, Lang was vice president of engineering for Autodesk's infrastructure division. He led the engineering team for all geospatial products, including Map and MapGuide Server. Lang was also a co-creator of the OSGeo Foundation, the first industry-wide open source foundation for geospatial software and services.
Lang has a bachelor's degree in computer and information science from the University of California, Santa Cruz.