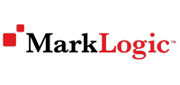 MarkLogic Corporation, the company empowering organizations to make high stakes decisions on Big Data in real time, today announced that John Shap has joined the company as executive vice president of worldwide sales. In this role Shap will oversee MarkLogic's global sales strategy and demand generation. Shap brings more than 25 years experience leading enterprise software companies and selling products and services to major corporations in retail, financial services, healthcare, media, retail, and other verticals. He has an exceptional and proven track record for sales growth, generating new business, opening new markets, and building strong, scalable teams in the U.S. and internationally.
"We are pleased to welcome someone of John's caliber to MarkLogic where he will lead a team that is integral to our global sales expansion and growth," said Ken Bado, president and CEO, MarkLogic. "As MarkLogic eyes opening up the Asia-Pacific market and further accelerating our growth in the U.S. and Europe, John gives us the necessary leadership to execute on all cylinders. He is a proven industry veteran and his arrival enhances not only our executive team, but our ability to capitalize on the incredible market opportunity in Big Data."
Shap has held a number of executive leadership positions with companies that include Hyperion Solutions, Siebel Systems, SPSS Inc., and Chordiant Software. At SPSS (acquired by IBM), he was part of the team that drove top-line growth with a 5X increase in market capitalization. This increase was widely attributed to sales execution and operating efficiencies under Shap's direction.
"I am joining MarkLogic at a very exciting time – right when the company has established itself as a market leader in Big Data Applications," said Shap. "My job is to continue that leadership with an aggressive growth strategy in key markets worldwide. MarkLogic technology is revolutionizing the database industry – we offer a database capable of handling all data, at any volume, and in any structure. The prospect of working for such a forward-looking company with superior technology and hundreds of happy customers made the decision to join the MarkLogic team an easy one."
Shap holds a Bachelor's Degree in English from Northern Illinois University.