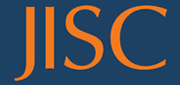 Martyn Harrow, Director of Information Services at Cardiff University, has been appointed as Head of JISC for a fixed term of 9-18 months from 1 February 2012.
Martyn will succeed Dr Malcolm Read who retires as Head of JISC in January 2012 after 18 years in post.
Martyn will see the organisation through its transition into a 'new look' JISC, following the recommendations of the Wilson Review (February 2011).
Heather Fry, Director Education and Participation at HEFCE, which funds JISC together with other UK education funding bodies JISC, said: 'At this critical time in JISC's transition I am delighted that we have appointed Martyn Harrow who brings a wealth of technology and leadership experience from higher education and the commercial sector. Martyn will be leading JISC as it re-shapes to remain world class in a changing environment.'
Tim O'Shea, Principal of the University of Edinburgh and Chair of JISC, said: 'JISC is embarking on an exciting period as it rises to the challenges of the Wilson report and renews its focus on supporting education and research across the UK. Martyn is ideally placed to lead JISC through this stage of its development, being able to draw on invaluable experience from across the education, public and private sectors.'
Martyn Harrow said: 'It is an honour to follow Malcolm Read and be invited to lead JISC through this very important and complex transition. We have the opportunity and the challenge now of building on from his amazing legacy to create a "new JISC for new times". Our driver will be to ensure that "new JISC" fosters, facilitates and enables modern approaches and sustainable strategic advantage for higher and further education in the coming years.'
Dr Malcolm Read OBE has led JISC since its inception and taken it to the world-class reputation it enjoys today, enabling it to make a real difference to ICT usage in further and higher education. He is looking forward to his planned retirement and more time to pursue his many interests and ambitions.
Martyn Harrow joined Cardiff University in 2003 with extensive experience in both the public and private sectors. His early career centred in local government where he became Senior Principal Management Services Officer at Avon County Council. Subsequently his career majored on global roles as Chief Information Officer for several international operating companies within Unilever. At various times he was responsible for IT across the USA, Europe, Africa, the Middle East and Asia. Before joining Cardiff University, Martyn was Vice-President, IT, for a global food and fragrance company within ICI. Martyn is a member of the JISC Board and a Director of JISC Collections and JISC Advance.