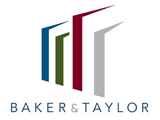 Baker & Taylor, the world's largest distributor of digital and physical books and entertainment products, has been selected by the Massachusetts Library System (MLS) to participate in an innovative six-month pilot project designed to expand access to ebooks for the state's multi‑type libraries. This pilot project was conceived by the Massachusetts Board of Library Commissioner's (MBLC) Statewide Resource Sharing Committee to explore new models of ebooks. Funding for the MA eBook Project is made possible by MLS, in partnership with the MBLC, the pilot libraries and in part, with federal funds provided by the Institute of Museum and Library Services (IMLS) and administered by the MBLC.
Baker & Taylor is assisting MLS in establishing a statewide shared collection, in which an initial group of 51 participating libraries will access more than 3,000 general interest ebooks using the company's Axis 360 digital media platform. The pilot program will leverage Baker & Taylor's digital collection development services, with an eye toward expanding the scope of the shared collection to the nearly 1,700 public, school and academic libraries throughout the Commonwealth of Massachusetts.
"We are proud to partner with the Massachusetts Library System to provide the ebook download platform for this important resource sharing endeavor," said George Coe, President of Baker & Taylor's Library & Education division. "Hundreds of libraries have found Axis 360 to be a convenient and comprehensive tool for managing their digital collections and enhancing their offerings to patrons. We expect Massachusetts libraries will have the same experience. We look forward to lending our expertise to this project and to working closely with our partners at MLS and participating libraries."
Axis 360 gives library patrons the ability to borrow and download best-sellers and new release fiction and nonfiction titles in electronic format directly to their devices.
"Massachusetts libraries feel strongly that statewide, ongoing access is critical for some ebooks," said Greg Pronevitz, Executive Director of the Massachusetts Library System. "Our agreement to purchase content licenses from Baker & Taylor and use their state‑of‑the‑art platforms for acquisitions and circulation will provide access to all member libraries' patrons. Baker & Taylor will work with the Massachusetts Library System to promote ongoing access."
Axis 360 is compatible with Windows and Mac PCs and mobile Apple iOS and Android devices, including smartphones and tablets, and dedicated ereading devices. The platform is also integrated with Blio, the multi‑function ereader born from the partnership of the National Federation of the Blind and visionary Ray Kurzweil, to provide an ADA-accessible ebook solution for library patrons.