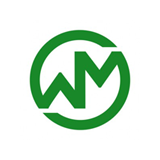 Maney Publishing is pleased to announce it has purchased Materials at High Temperatures, and will begin publishing the journal from 2014, in its materials science & engineering list.
Published quarterly, Materials at High Temperatures serves the needs of designers and engineers who develop and use materials for high temperature applications, often in extreme or aggressive environments. It publishes peer-reviewed contributions relating to high temperature applications in the power, aerospace, chemical engineering, processing and furnace industries.
Materials at High Temperatures is known for its coverage of the effects of high temperatures on corrosion, oxidation, fatigue, creep, strength and wear in alloys, intermetallics, ceramics, refractories and composites, together with the important topics of materials modelling, design and lifetime prediction. The journal has a policy of emphasising the links between research and actual or potential service applications.
Editors Professor John Nicholls and Dr Peter Skelton comment on the new publishing arrangements: "We are very pleased that Materials at High Temperatures has been acquired by Maney Publishing. In addition to publishing its own journals, Maney works closely with professional societies and institutions throughout the world, and is publisher for the Institute of Materials, Minerals and Mining and ASM International, amongst others. Its international marketing activity, publishing technologies, and experience in the publishing of research journals in materials science will undoubtedly benefit the journal."
Mark Simon, Publishing Director, welcomes the acquisition: "Materials at High Temperatures is a significant addition to our portfolio of materials science and engineering journals, in a subject of importance to a number of critical technologies. The active community researching the behaviour of materials in high temperature and other extreme environments demonstrates the strong potential for future development of the journal. We look forward to taking the journal to the next level of international dissemination, online usage, and citation. In the immediate future, it will benefit from our online submission and peer-review system (Editorial Manager) and Maney Online, the new electronic platform that we are launching in November."
For further information about this title visit www.maneypublishing,com/journals/mht