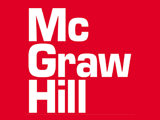 McGraw-Hill Education, the learning science company, today announced that Catherine J. Mathis has joined the company as chief communications officer.  In this role, she will be responsible for conception, design and implementation of corporate communication strategies targeted to critical business, media and education policy-related audiences. Mathis will also lead influencer and stakeholder management efforts aimed at key individuals, investor audiences and organizations relating to the business and future strategies of the company.
Mathis was most recently the senior vice president of marketing and communications for Standard & Poor's Ratings Services, a global financial services company headquartered in New York City. She was also a member of the Standard & Poor's executive committee, and brings a wealth of experience in leading and executing communications strategies for companies in the fields of finance, media and technology. She starts her new position with McGraw-Hill Education today and will be based in New York City.
The appointment of Mathis as chief communications officer comes as McGraw-Hill Education continues its transformation as a leader in applying learning science to help improve outcomes for students, educators and professionals. In the last few years, McGraw-Hill Education has invested significantly in digital research and development to strengthen its offerings and improve teaching and learning. The company has also opened R&D centers in Seattle and in Boston's innovation district. Through the company's acquisition of ALEKS Corporation, purchase of adaptive learning company Area9, and acquisition of instructional improvement platformEngrade, the company is continuing to build its capabilities in adaptive and personalized learning.
"Catherine stood out from the exceptional group of executives identified in our search because of her extensive experience in all aspects of reputation management, including media relations, issues management, corporate positioning and investor relations," said David Levin, president and chief executive officer for McGraw-Hill Education. "It gives me great pleasure to announce Catherine's appointment as chief communications officer, and we are confident that she will help lead McGraw-Hill Education into its next chapter of digital transformation and global growth."
Prior to her tenure at Standard & Poor's, Mathis was senior vice president of corporate communications for The New York Times Company. She has also served as vice president of corporate relations for Overseas Shipholding Group, Inc., a global energy transportation company, and held various management positions atInternational Paper Company. In 2006, Mathis was named Communicator of the Year by the New York chapter of International Association of Business Communicators (IABC). In 2002, the YWCA of New York City selected her as one of its Women Achievers. She also serves on the Board of Overseers for the Carlson School of Management at the University of Minnesota, the Board of the Corporate Communication International Center at Baruch College, the Advisory Board of the Stickley Museum at Craftsman Farms and the Board of Trustees of Hartley House, aNew York-based social services organization.
"I'm thrilled to join McGraw-Hill Education at such a crucial time for both the company and the education industry," added Mathis. "In just a few short years, McGraw-Hill Education has made great strides in its transformation from a textbook publisher to a learning science company. This is a unique opportunity to continue reshaping a company with a remarkable legacy and to personalize and improve educational outcomes for millions of students around the world."
Mathis graduated with honors from the University of Minnesota with a bachelor's degree in business administration and an M.B.A. with a concentration in marketing and management information systems.