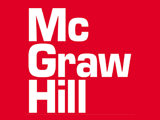 McGraw-Hill Professional, a leading global publisher of professional content, announced it is expanding availability of its eBook collection to public and school library customers through a new partnership with the 3M Cloud Library.
McGraw-Hill Professional's catalog is one of the premier eBook collections in the world for business, consumer, education, technical, and medical titles available on the market today. McGraw-Hill Professional is offering more than 5,000 new and backlist eBooks including best-selling and acclaimed titles such as the New York Times business best-seller Crucial Conversations, the award-winning The No-Cry Sleep Solution, Think, Act, and Invest Like Warren Buffett, and Programming the Raspberry Pi, as well as the comprehensive collection of student test prep / study aids 5 Steps to a 5 AP test prep series, Practice Makes Perfect foreign language study series, and Schaum's Outline study guides.
Of particular interest to public libraries, the eBook collection includes more than 700 recently released titles for business, medical, and technical professionals, and students preparing for exams, available to lend on multiple devices via cloud-based delivery. These titles include McGraw-Hill Education's  test prep series for college and career success such as The Official Guide to the GRE, and McGraw-Hill Education Guides to the ASVAB, GMAT, MCAT, ACT, SAT, and more.
McGraw-Hill Professional eBooks will be available to all public and school library customers through the 3M Cloud Library, a turnkey system of digital content and in-library hardware, along with apps for borrowing and reading. Thousands of patrons have now discovered the ease of browsing, checking out and reading eBooks on their own devices or on a 3M eReader checked out from the library. This flexible solution allows patrons to check out or buy materials and read on the device of their choice—at home or on the go.
"We are committed to creating new opportunities for library patrons to access our world-renowned content," says Philip Ruppel, president of McGraw-Hill Professional. "We are pleased to partner with the 3M Cloud Library to expand access to our digital collections."
"Through our partnership with McGraw-Hill Professional, 3M has once again shown our commitment to building the best possible catalog of titles for our library customers." said Tom Mercer, marketing manager for the 3M Cloud Library. "This is a great addition to our offering."