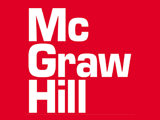 McGraw-Hill Professional (MHP), a leading global publisher of professional content, is partnering with YBP Library Services (YBP), the academic division of Baker & Taylor, to make its eBook Library collections available through GOBI3. This will enable librarians to integrate MHP's eBook Library collections into their existing selection processes and/or approval plans.
GOBI3 (Global Online Bibliographic Information) is an intuitive online interface relied upon worldwide by academic, research and special libraries. It provides access to more than 10 million titles, including 700,000 digital titles from leading aggregators and publishers.
The MHP eBook Library is one of the premier eBook collections available today. Focusing on business, education, computing and medical titles, it offers libraries the opportunity to expand their collections at lower cost without having to add physical shelf space. YBP will offer MHP's eBook Library, comprised of over 1700 titles, through GOBI3 via subject specific collections and clusters.
Scott Grillo, Vice President & Group Publisher of McGraw-Hill Professional said, "We are excited about this new partnership with YBP Library Services. Making theMcGraw-Hill eBook Library available through GOBI3 enables our world-renowned content to be even more accessible to libraries. This is another step in our digital transformation and provides our library customers greater and easier access to our content."
"Delivering to libraries a combination of outstanding scholarly content paired with integrated workflows in support of efficient acquisition, technical services and collection development is central to YBP's mission," said Mark Kendall, Senior Vice President of Sales and Operations at YBP. "We are delighted to welcome the highly-respected McGraw-Hill Professional eBook Library as the latest addition to our continually expanding breadth of digital content offerings designed to meet our customer's content demands."